Join celebration of Kingston's aviation past and riverside environment
Kingston's proud place in aviation history will be celebrated at a special event which will also mark the vision and work to safeguard its precious river landscape.
A commemorative plaque depicting 100 years of aviation in Kingston will be unveiled at the north end of Canbury Gardens by Tommy Sopwith, son of aviation pioneer Sir Thomas Sopwith, in Canbury Gardens on Saturday 20 September.
On show at the free event (2pm to 4pm) will be a full-size replica of a Kingston-made Sopwith Floatplane, the first British aircraft to win an international air race when it triumphed in the 1914 Schneider Trophy.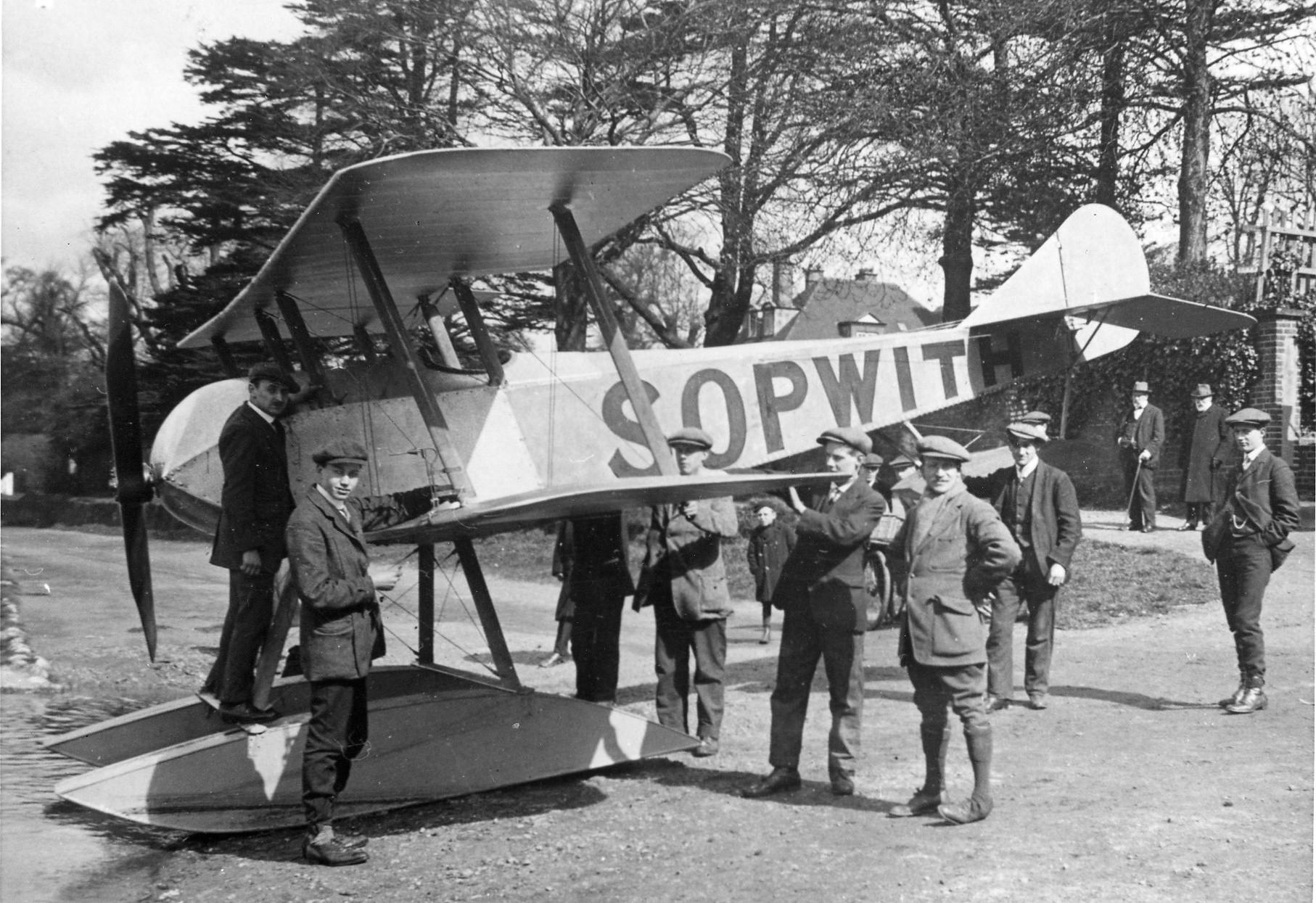 The original plane was launched at the same spot at Canbury Gardens.
During the event another photo will be taken with the replica plane and local residents in costumes. Visitors are encourage to dress up for the photo too.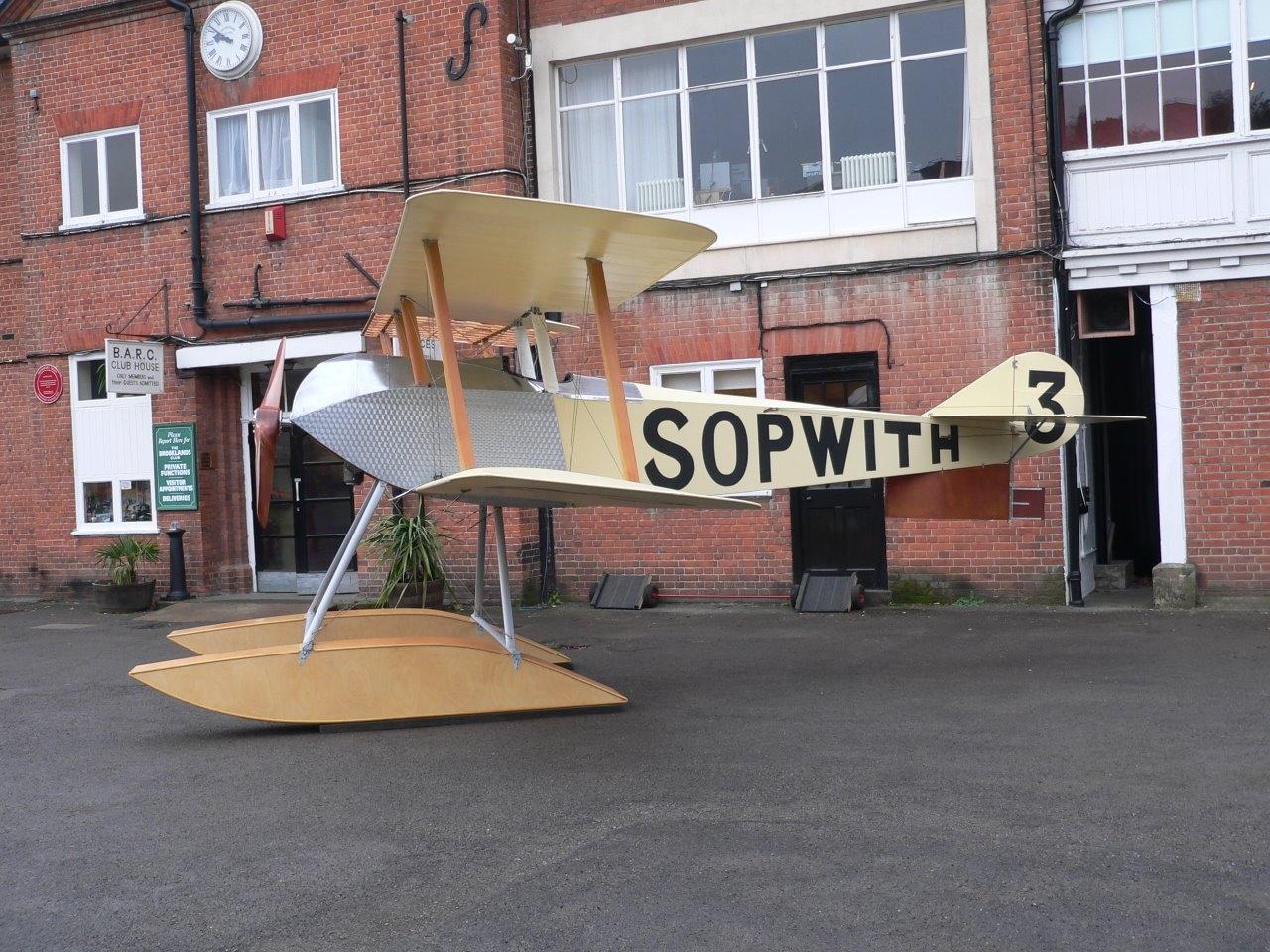 The replica, built by Brooklands Museum volunteers, was funded by the Kingston Aviation Heritage Trust.
The Sopwith Aviation Company set up a factory near Kingston railway station in 1912 and by 1919 had built more than 3,000 aircraft there. It regularly used the Thames at Canbury Gardens to test its float planes.
The Canbury Gardens event will also mark the 20th anniversary of the Thames Landscape Strategy, a project to protect, promote and improve the natural and man-made riverside environment between Hampton and Kew.
The strategy, whose patrons include Sir David Attenborough, brings together a range of bodies, individuals and community groups.
The event is supported by Kingston Council, Kingston Aviation Centenary Project, Father Thames Trust, Canbury and Riverside Association, Hawker Association and Creed-Miles and Co. There will be exhibitions about Kingston's aviation history and the work of the Thames Landscape Strategy, and live music from the Surrey Yeomanry.
Councillor David Cunningham, Kingston Council Cabinet Member for Environment and Transport, said:
"I thank everyone who has helped to create a permanent memorial to this special location in the history of flight. This is the final link in a chain of five aviation-related sites which people can visit around Kingston.

"Canbury Gardens are fitting surroundings as we also celebrate the work of the Thames Landscape Strategy which conserves and enhances this special stretch of the river."
David Hassard, Joint Project Leader of the Kingston Aviation Centenary Project, said:
"This event is a major landmark in meeting the aims of the Kingston Aviation Heritage Trust and the Hawker Association to permanently mark all of the key aviation industry locations in Kingston and to record the important achievements of Kingston's aircraft companies and the vital role played by tens of thousands of local people from 1912 to 1992."
For more about Kingston's aviation history go to www.kingstonaviation.org.
For information about the Thames Landscape Strategy go to thames-landscape-strategy.org.uk.