Kingston becomes a 'City of Sanctuary' as we commit to supporting communities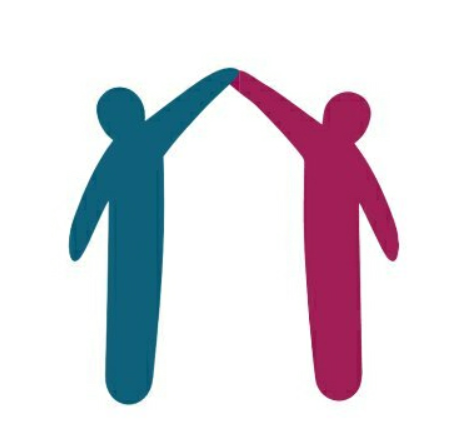 Kingston Council and community unite to support vulnerable families as borough commits to becoming part of the 'City of Sanctuary' network.
Throughout this year, communities across the borough have come together to support families most in need - including more than 350 people fleeing the war in Ukraine.
An incredible community response has seen more than 220 local families offer their homes to those arriving from the country - epitomising Kingston's warm and inclusive spirit.
Kingston Council has been working in close partnership with the local community and voluntary sector to deliver the support and services those arriving need. The council has also been working with the network of local families who have opened their homes as part of the government's Homes for Ukraine scheme.
Local resident Paul Pickhaver welcomed Ukrainian guests into his home in May. He described what the experience has meant to him and his family:
"We wanted to be able to create a welcoming, supportive, understanding family environment for our guests. It has been rewarding to get to know them, see them build their own friendship groups and find employment.
"We've enjoyed cooking together and enjoying new ways of presenting food. We've made friends we will always keep in touch with."
Strong partnership working between the council and voluntary sector has also been key to supporting other new arrivals, including families from Hong Kong. Voluntary groups are being empowered to deliver support from right in the heart of our communities and neighbourhoods.
Community group Migrant Advocacy Service now uses Kingston Library as a meeting place for their members every Wednesday morning when the library is usually closed. They run a welcome cafe for new arrivals which offers a space for people to meet, make friends and get advice.
A Migrant Advocacy Service client from Hong Kong said the cafe offered vital support:
"Attending Migrant Advocacy Service's Welcome Cafe to support residents from diverse backgrounds to access skills and employment opportunities has been very rewarding. I joined a few months ago when I arrived from Hong Kong and I am now helping other new arrivals."
Leader of Kingston Council, Andreas Kirsch said the support for vulnerable people, wherever they are from, demonstrated the welcoming and inclusive nature of the borough.
At this time of year many of us take time to think about those who are struggling or find themselves in difficult situations. I'm very proud of how Kingston has come together this year to support vulnerable families from all over the world, as well as those on our doorstep.

At our Full Council meeting on 13 December, we passed a motion to become part of the City of Sanctuary network, signalling Kingston's continued commitment to welcoming those fleeing persecution and ensuring they can play a full part in our community.
Alongside working with those arriving in the borough, the council has also been prioritising support for those most in need in the face of the cost of living crisis. As well as working with the voluntary sector to deliver a network of warm spaces, the council has also been partnering with organisations such as Kingston Churches Action on Homelessness and SPEARLondon on an innovative and ambitious approach to tackling and preventing homelessness and rough sleeping. The new five-year strategy focuses on early intervention and putting in place fast, effective support for those with complex lives.