'Talking' lamp posts at New Malden's Jubilee Square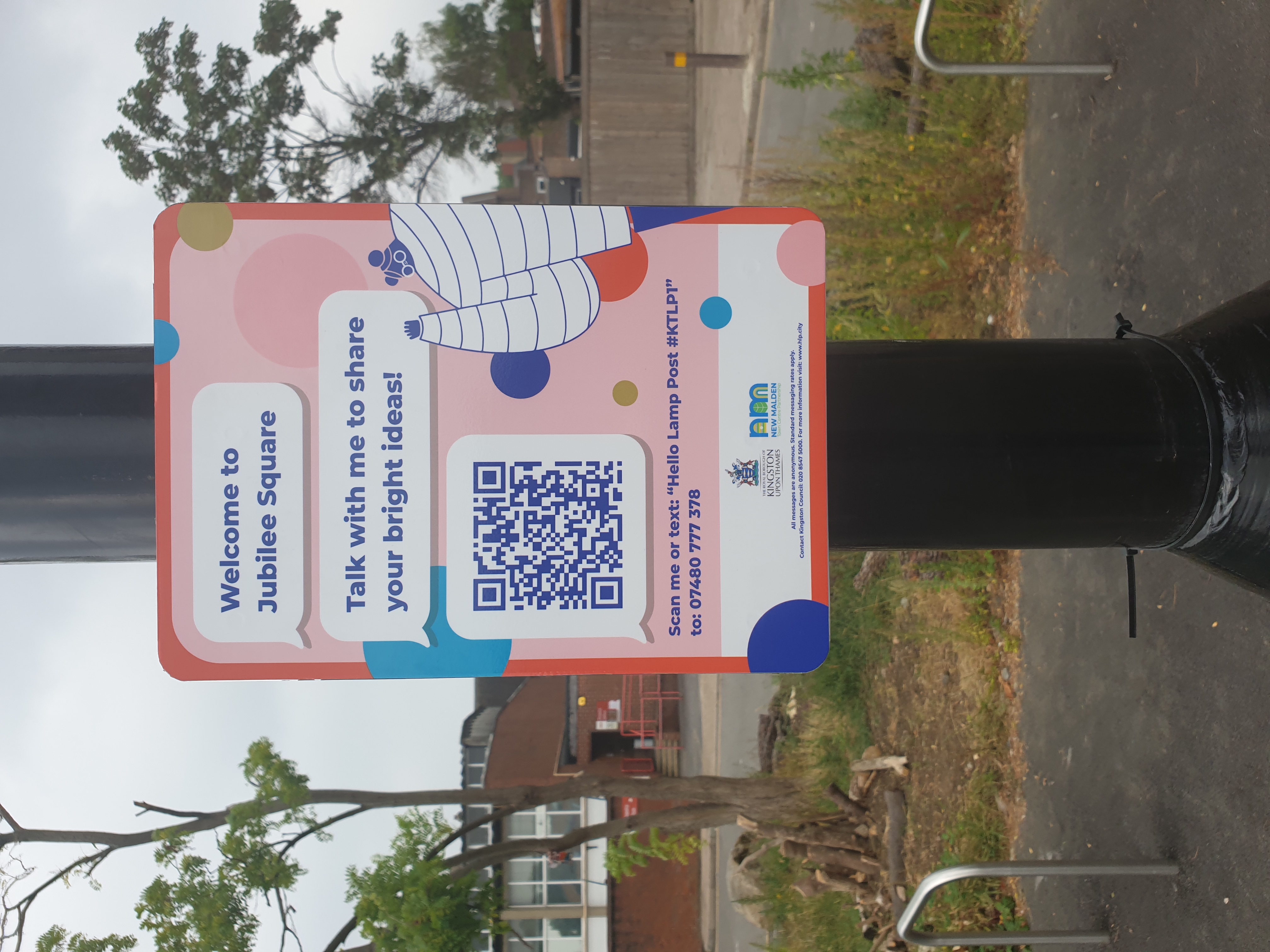 A new way to have your say: Residents invited to share thoughts on public spaces by 'talking' to street furniture.
Kingston Council installed pioneering digital technology on lamp posts in New Malden to give residents a new way to find out what's going on and share feedback to help shape their local area.
Partnering with digital interaction platform Hello Lamp post, the council has started a one year trial of the scheme in New Malden, focussing on the newly created Jubilee Square and the high street.
Posters and signs invite visitors to scan a QR code or text a number to start 'talking', answering questions, and providing feedback on topics such as public spaces, high streets, facilities, public transport and more. The posters can be found on street furniture such as planters, lamp posts and bollards in Jubilee Square and along New Malden high street.
Cllr Lesley Heap, Chair of the New and Old Malden Neighbourhood Committee at Kingston Council, said:
"New Malden is one of London's most diverse neighbourhoods, rich in culture and heritage. We have exciting plans to bring new life to the centre of the town, including investing in the high street and creating new community spaces, and we want to hear as many different voices as possible to help shape this work. Looking at different ways to make it easier for residents to give their views is a really important part of this."
Visitors to New Malden are also encouraged to take a look at the exciting new hoarding that has been put up around Jubilee Square. Designs for the hoarding have been a real community effort involving contributions from Studio KT1, a creative agency providing industry opportunities for students from the Kingston School of Arts , Malden Camera Club, Malden & Coombe Historical Society and New Malden Town Centre Partnership. Over the coming months there will be even more opportunities for the community to contribute art and ideas to help improve the square further.
Esdras Da Costa, Kingston University Design Marketing, Cultural and Creative Industries graduate, one of the students who worked on the hoardings, said:
"I was thrilled to be given the opportunity to collaborate on the Jubilee Square project, which gave me the chance to connect with the local community and their history through my designs. I wanted to celebrate the vibrant, lively and diverse area of New Malden, while contributing to this exciting public space.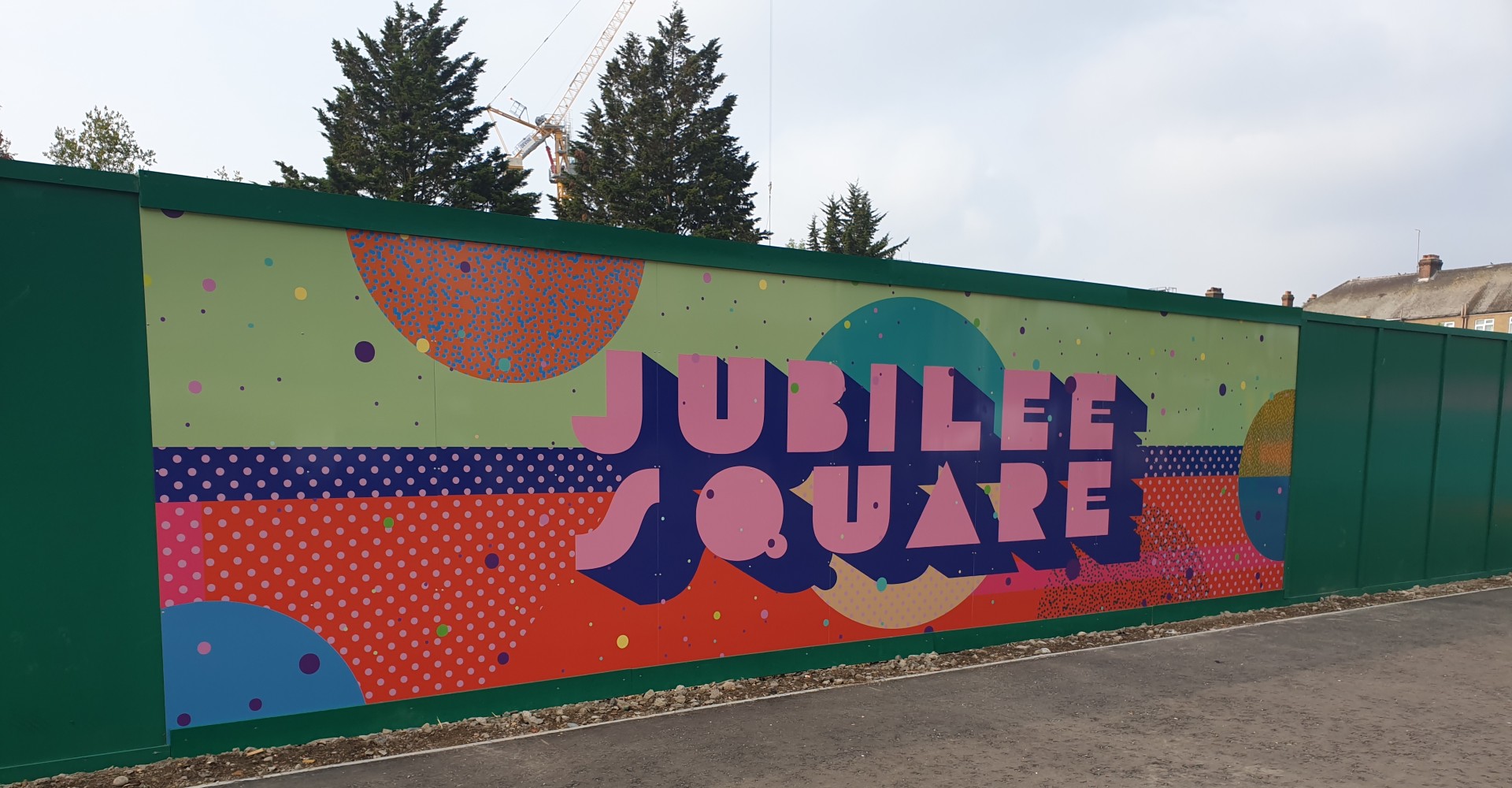 The Jubilee Square project is only part of our heritage-led regeneration of the borough that will help celebrate New Malden's rich history and culture. We have also worked with the New Malden Residents Association on enhancing the approach to New Malden train station with a mural by celebrated street artist and mural painter Lionel Stanhope. The mural will help enhance the approach to New Malden Train Station and also brighten up New Malden High Street.