New Malden station entrance to get mural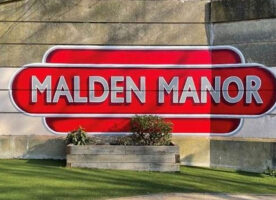 Residents in New Malden will get the chance to vote on the design of a new mural near the train station after the area's Neighbourhood Committee awarded funding for the artwork.
Following a succesful bid by the New Malden Residents' Association, the New & Old Malden Neighbourhood Committee is providing a grant of £2,550 for scenic artist Lionel Stanhope to design three murals so the entrance to the station can be enhanced.
The three designs will be put to a vote by the community through the council's Let's Talk portal with the winner being given the green light.
Councillor Lesley Heap, who has been elected as the new chair of the Neighbourhood Committee said:
"Making our town centres more inviting and attractive is so important as we work to regenerate the borough and help communities and the local economy to recover after the COVID pandemic.

"I'm delighted that we have been able to fund a new artwork in the heart of New Malden that everyone can enjoy. Every year we provide funding to really worthwhile local projects and I would encourage any local residents or organisations to get in touch if they have good ideas about how the money could be used in New & Old Malden.

Anyone with projects they think we should support should apply via the community grants page on the council's website or contact their local councillor for more information."
The committee has also awarded funding to the 7th Malden Scout Group to install a defibrillator at St James Community Hall in Green Lane.