The Liberal Democrats keep Kingston in 2022 local elections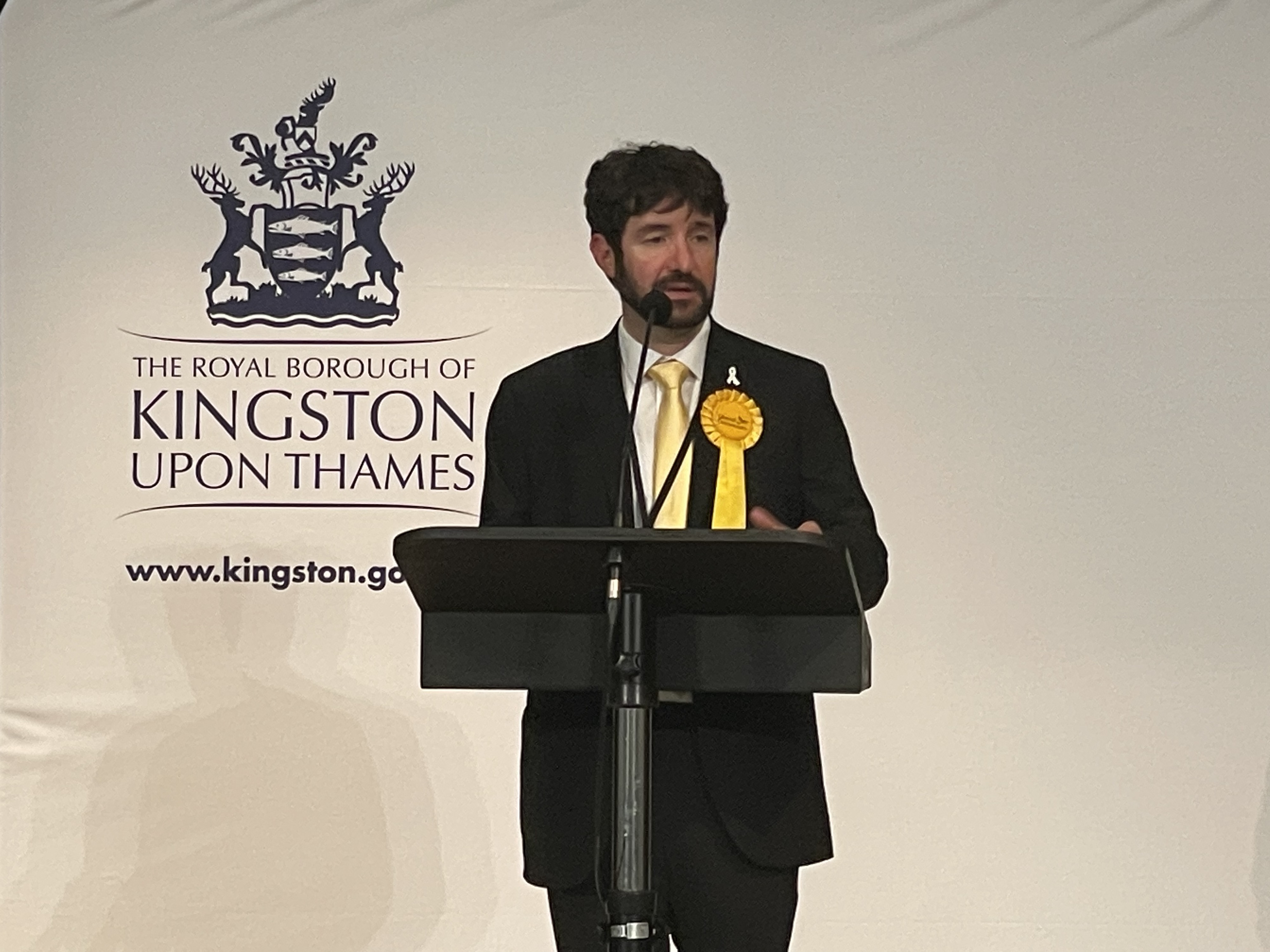 The local election results for the Royal Borough of Kingston upon Thames are in.
The Liberal Democrats have won 41 seats across the borough, retaining their strong local support. The Conservatives have 3 seats and the Kingston Independent Residents Group have 1 seat.
The Liberal Democrat manifesto pledges to build on the work of the past four years, supporting the most vulnerable, giving the borough's children and the best start in life and finding sustainable solutions to address climate change. It commits to building the affordable, well designed homes people in the borough need, investing in disabled-friendly leisure facilities for all and boosting Kingston's post-Covid recovery by supporting local businesses and communities.
Cllr Andreas Kirsch, Leader of the Council, said:
Making sure Kingston is a borough where the most vulnerable are well looked after and feel safe, where everyone from all our diverse communities is valued, where our green spaces are protected, and young people can access an excellent education and have a great start to adult life will be our focus.

We are committed to delivering more school places and investing in youth services and social care. We will take the bold steps needed to protect our climate, working towards carbon neutrality by 2030, planting more trees, providing more electric vehicle charging points and investing in our parks and green spaces. We will also deliver the affordable homes and fantastic local facilities people across the borough need.

We will continue to listen to our residents and work closely with them to secure the very best future for everyone in our borough.
A total of 45 of the council's 48 seats were declared today, Friday 6 May. Three seats remain vacant. This is due to the postponement of the election in the New Malden Village Ward, in accordance with electoral law, following the sad news of the death of independent candidate Mary Jean Clark.
The election for the ward's three councillors will take place within 35 days and the new timetable will be confirmed as soon as possible. The current political makeup of the council is as follows:
41 Liberal Democrat councillors
3 Conservative councillors
1 Kingston Independent Residents Group councillor
The final makeup of the council will be announced following the election in New Malden Village Ward.
This election for the 45 seats saw a voter turnout of 45.64%.
The total number of votes cast on Thursday 5 May was 50,966. The full ward by ward election results can be found on the council's website.