Council and community come together to bring New Malden's Jubilee Square to life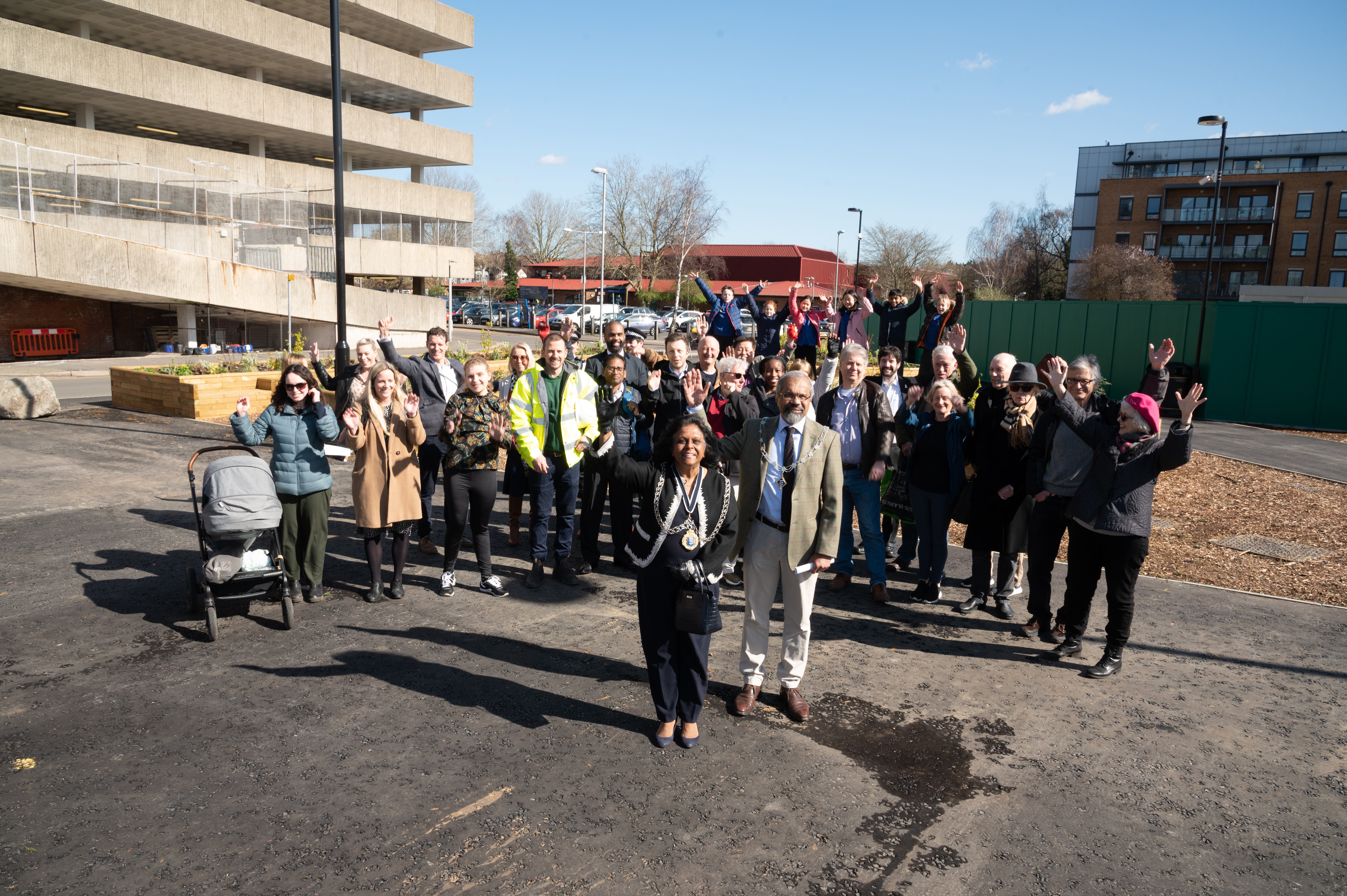 New Malden's latest public space, to be known as Jubilee Square, has been officially declared open by the Mayor of Kingston.
The new square forms part of Kingston Council's heritage-led regeneration of the borough, and will celebrate New Malden's rich history and culture through projects such as local history boards and community art work.

A series of community-led events will bring the space by Burlington Road to life, beginning with the Queen's Platinum Jubilee Weekend in June.
Councillor Sushila Abraham, Mayor of Kingston, had a clear message for New Malden's residents. She said:
Community spaces are vital. Never has it been more important to have flexible and safe spaces to help health and wellbeing and encourage creativity.

This is your square. Our vision is for it to be completely led by the community - how it looks, how it's used, everything.

We are simply providing the canvas: it is up to you to fill it with life. Let's use this square to celebrate the New Malden that attracts people from all across the world.
Danielle OShaughnessy, Community Connector at the New Malden Town Centre Partnership, said:
We have been really busy this year setting up the foundations of this new group, making some improvements to New Malden Town Centre and planning community events.

We are looking forward to our partnership growing and going from strength to strength this year.
The new square is the catalyst for what is set to be an exciting year for New Malden.
The council has been awarded £120,000 funding from the GLA High Streets For All Programme.
Residents who want to get involved with this exciting programme can get in touch with the New Malden Town Centre Partnership.
Find out more about the New Malden Town Centre Partnership on their website.