Council leader encourages residents to help shape Kingston's new leisure centre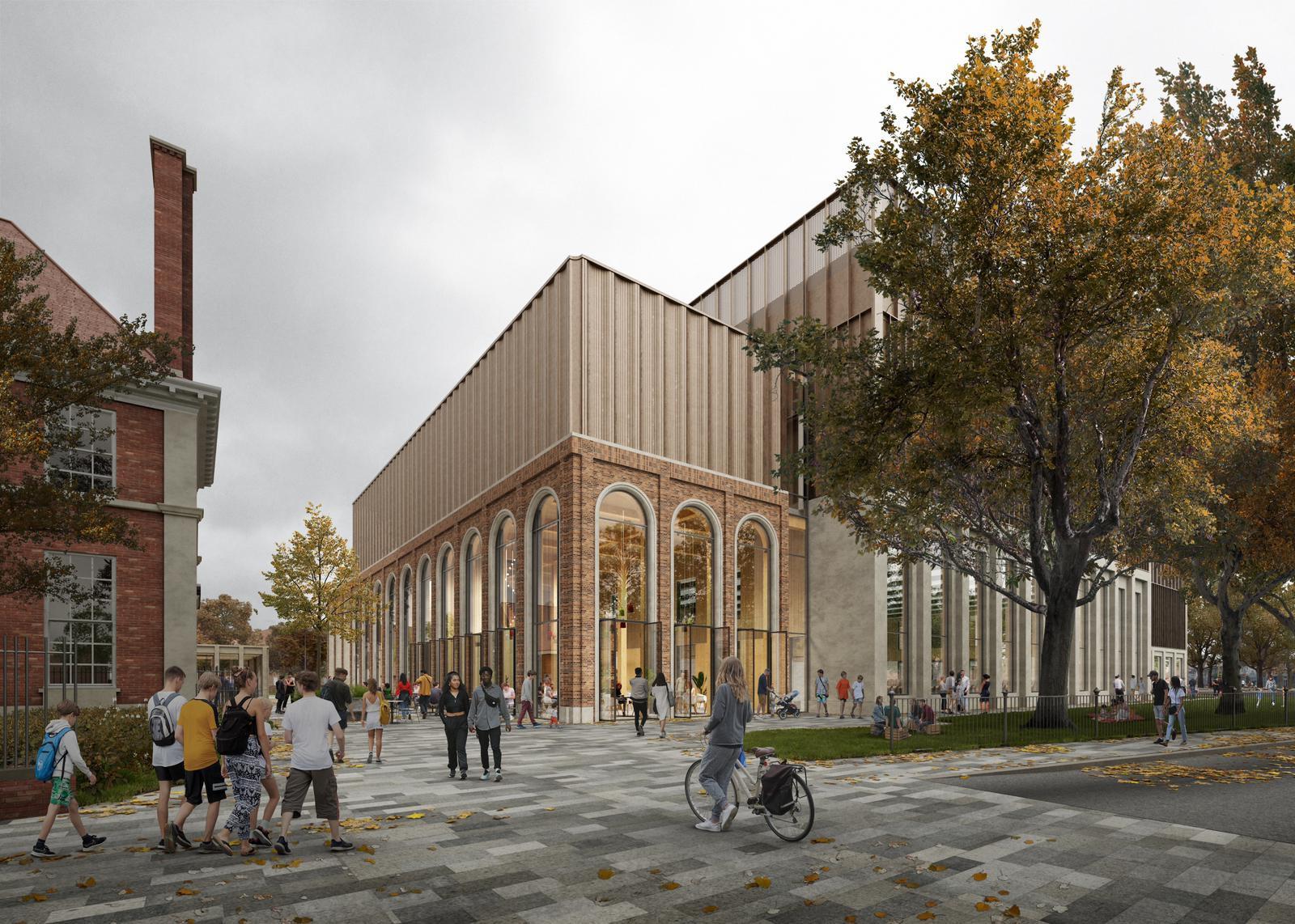 Leader of Kingston Council Andreas Kirsch is urging people across the borough to have their say on early proposals for Kingston's new community leisure centre and civic space.
Councillor Kirsch said:
"This week we are launching the final round of engagement on early proposals for Kingston's stunning new leisure centre and public space, right in the heart of our historic town centre.

"I'm really excited about the initial plans, developed based on feedback from people all over the borough. It will be a leisure centre and community space that brings people together, truly a facility for all. It is the centrepiece of Kingston's heritage led regeneration programme - a leisure centre fit for the future that is even better and more accessible than what we have now.

"From two fantastic swimming pools, a toddler splash deck and outdoor playground, to the clip and climb wall and flexible multi court sports hall, it will be packed full of spaces and facilities for everyone to enjoy.

"Accessibility is something very dear to my heart, and I am really pleased to say it is also something our award winning architects FaulknerBrowns value and prioritise. They have a track record of delivering exceptional leisure centres. The spaces they are designing, with your input, do not merely pay lip service to the needs and requirements of people with disabilities and accessibility issues, they are a fundamental consideration throughout.

"The new leisure centre will be built to the highest and most advanced environmental standards, to be truly sustainable for years to come and support our response to the climate emergency. It will also enrich and enhance connectivity with Kingston's museum and library.

"As the final phase of our early engagement begins, we really want to hear from as many people as possible, from all our diverse communities. We will be holding drop in events across the borough during November and people can also share their thoughts in our survey, open from 15 November until 31 December.

"This is your leisure centre, it is your Kingston, and we want to know what is most important to you. I want as many people as possible to have their voices heard and influence the final designs, so we get it right - for everyone."
For more information and to have your say visit the Let's Talk portal at www.kingstonletstalk.co.uk/transform-kingston.