Join the Kingston Climate Conversation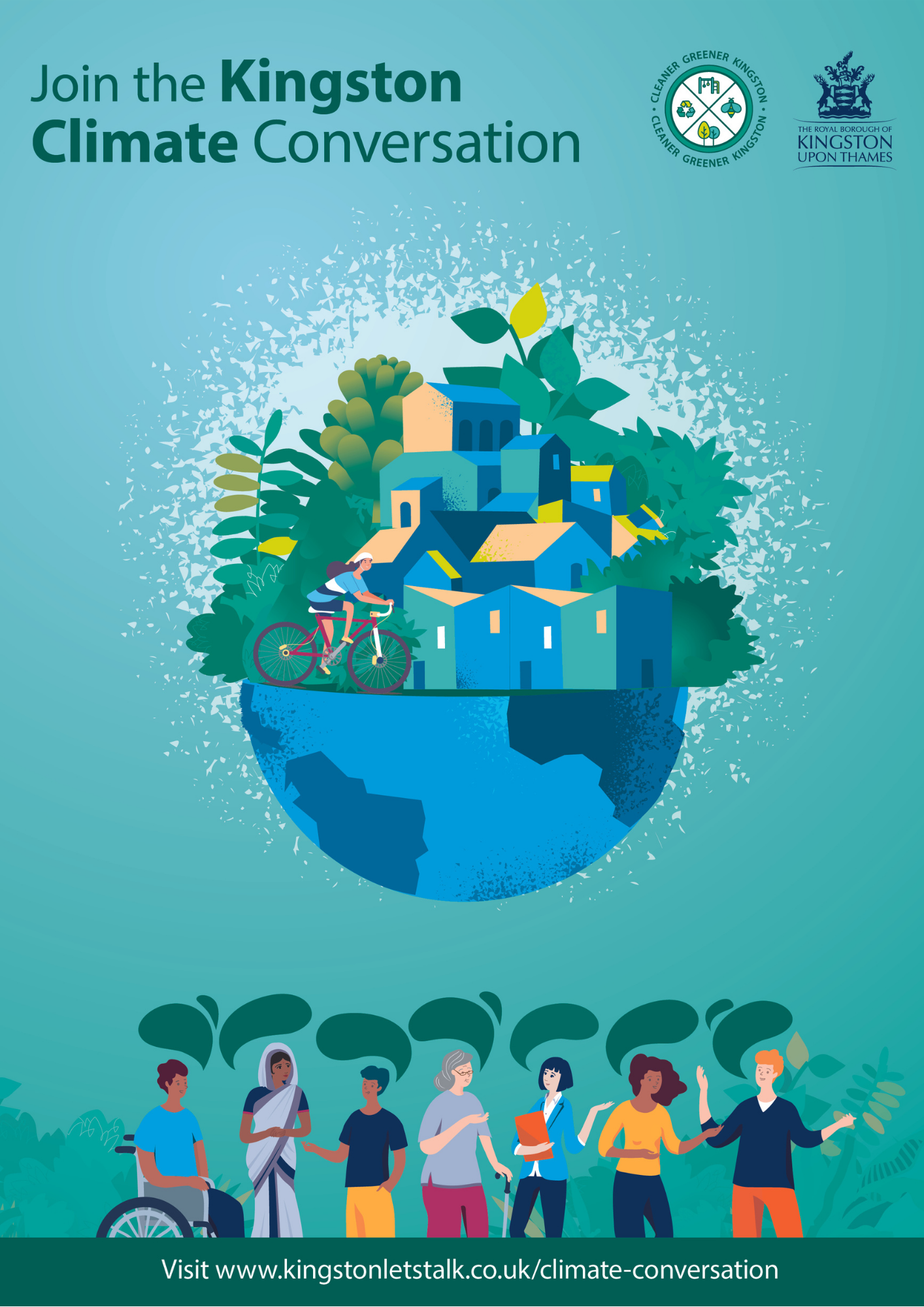 Kingston Council is asking communities to comment on its plans to help tackle climate change.
The council has created a Climate Emergency Draft Action Plan which sets out the steps it could take to become carbon neutral by 2038 and help reduce carbon emissions across the borough.
The plan focuses on seven topic areas, each of which are key in helping tackle climate change; council buildings, homes, travel, waste, green economy, sustainability and the natural environment.
The council is asking those that live, work and study in the borough if they think the plan is right for Kingston and what else they would like to see happen to reduce the borough's carbon footprint.

Councillor Stephanie Archer, Portfolio Holder for Environment and Sustainable Transport said:
I'm really excited to be sharing our Climate Emergency Draft Action Plan with you. The suggested actions it contains would help the council reduce carbon emissions and create a cleaner, greener Kingston for everyone now and in the future.

However, we can't tackle climate change on our own and it's really important that we have the support of our communities, so please do take the time to tell us what you think of the plan.
Since declaring a climate emergency, much work has been undertaken to reduce carbon emissions in Kingston. The council has extended the borough's walking and cycling infrastructure, developed a district heating proposal with Thames Water and funded a programme to move all of Kingston's street lights to LED by 2023.
Everyone is invited to join the Kingston Climate Conversation by visiting Kingstonletstalk.co.uk/climate-conversation, reading the plan and submitting their feedback.