Mini Marathon Team Kingston success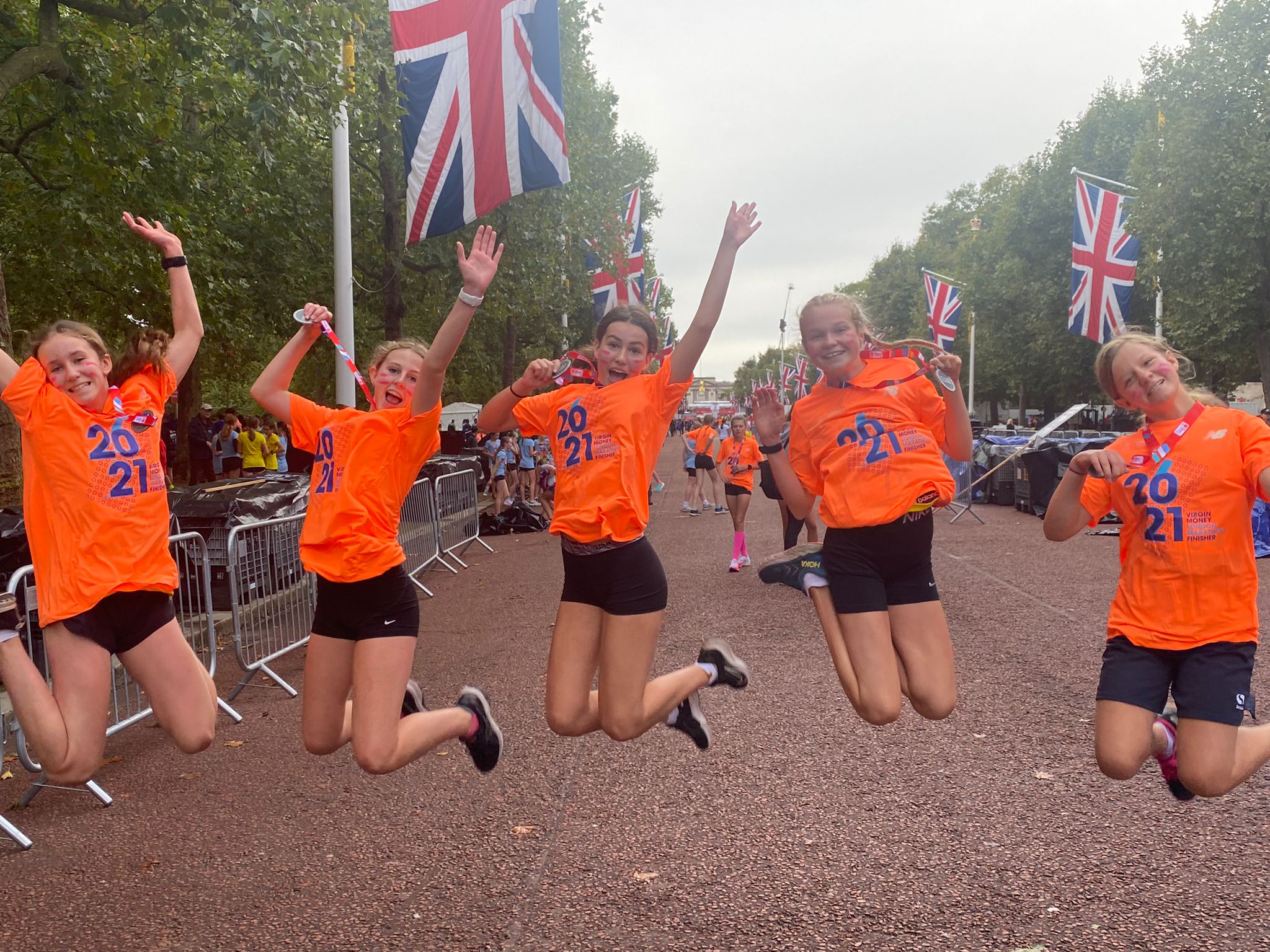 There was lots to celebrate on Sunday 3 October when young runners from Kingston took part in the Virgin London Mini Marathon.
From a national field, team Kingston did extremely well. Congratulations to our athletes who finished in the Top 4 London places, and therefore scored in the Inter Regional competition:
o Marcus Solomon (U13B) – London finished 1st place team
o Katie Pye (U15G) – London finished 2nd place team
A big well done to the U15 boys also who achieved the coveted honour of being the top-placed Kingston team with an excellent podium finish. Kingston has never won a borough team category, and this 2nd place sets a new high. You can see all the results below:
Category

Highlights & Leading Kingston Finisher

U13 Girls

The Kingston girls were led home by Amelia Rowbotham (21st) who represents Kingston & Poly Athletic club.

Everyone in this race was in their first Mini Marathon (because of the missed year), and so it is quite an experience for all the girls running in the biggest race they have experienced to date – let's hope they're all back for more in future years.

U15 Girls

Kingston had the winner of the Borough race with Katie Pye achieving the coveted 1st place.

Katie was 6th finisher in the overall race (National Championships), leading that team to Silver medals.

The last winner of the Borough Challenge that Kingston had was Phoebe Law (U17G) in 2014 – following this she progressed onto running Internationally for GB and has won many important races including the Senior Women's category at the National Cross Country Championships Senior Championships.

Notable mention too for Lily Brown (17th) who had an excellent run.

U17 Girls

A brilliant run by Poppy Mitchell (15th) to conclude a super triathlon season – she's a 1st year in this category so will return hopefully next year to contest the top borough places.

Poppy led home 5 Epsom & Ewell Harriers representing Kingston in this category, and another 4 for other boroughs.

U13 Boys

A Borough podium place for another young triathlete - Marcus Solomon (3rd).

Marcus was 8th finisher overall, and the 3rd finisher for London to help secure the National Regional title.

U15 Boys

The coveted honour of being the top-placed Kingston team goes to these boys with an excellent podium finish.

Kingston have never won a borough team category, and this 2nd place sets a new high (beating the U13 boys 3rd place in 2019 which Freddie and Benjy were also part of).

· 6th Freddie Lett

· 9th Benjy Street

· 16th Elliot Manning

· 31st Nathan D'Haese

U17 Boys

Tom Wilson was the leading finisher in that category in approx. 45th place (8:45).

Christopher Vaughan (59th) is the leading finisher in the results with a super sub-9 minute run.
Huge congratulations to everyone who took part.