Kingston secures £2.8m to tackle homelessness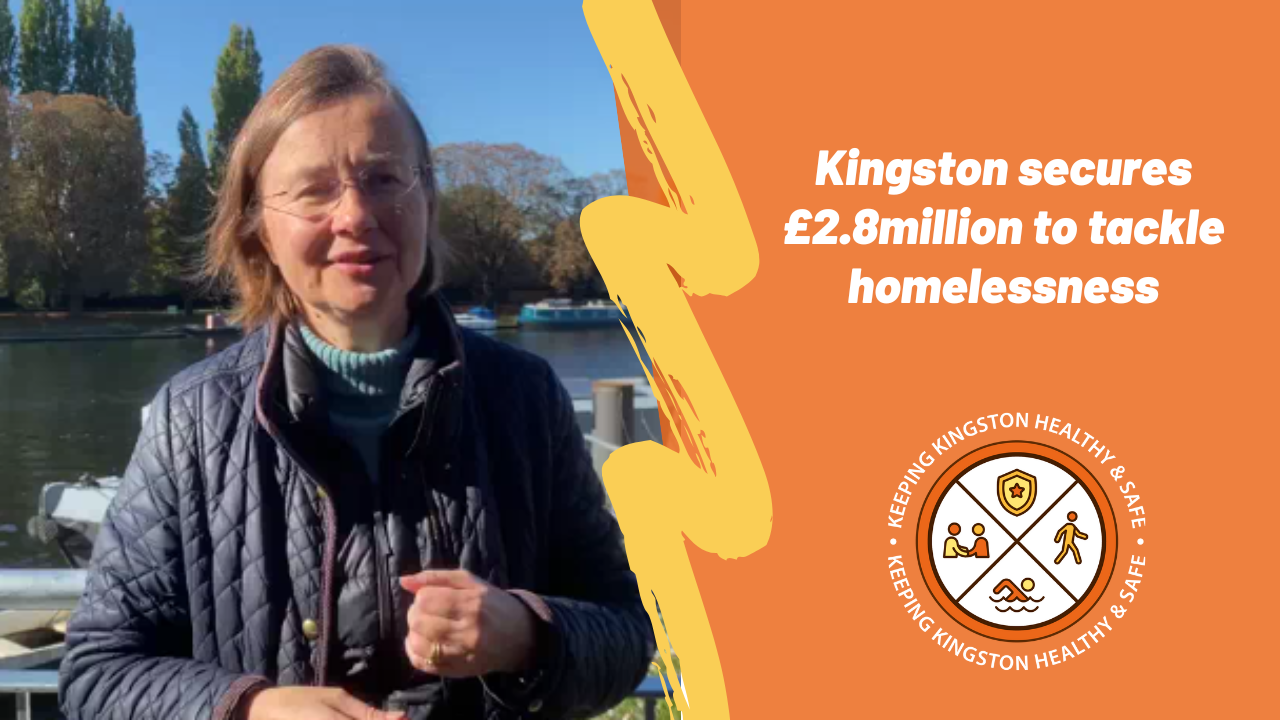 Kingston has successfully secured £2.8million of Government funding to tackle rough sleeping and support some of the borough's most vulnerable people.
The three-year funding, allocated by the Department for Levelling Up, Housing and Communities, is set to see the focus on early intervention for those sleeping rough and strengthening links with partners to put in place fast, effective help when needed.
This announcement is the latest step in Kingston's proactive approach to addressing homelessness and rough sleeping, with the council's innovative new five-year strategy having had unanimous approval at Place Committee.
Cllr Emily Davey, Portfolio Holder for Housing at Kingston Council, said:
"With the escalating cost of living crisis, freezing temperatures and increasing demands for support, protecting those most in need is our top priority. Our ambitious homelessness and rough sleeping strategy, alongside this much-needed funding, has the potential to change lives.

"We're also building the homes that our borough needs, with the regeneration of Cambridge Road Estate starting on site and delivering over 2,100 homes, of which 941 will be affordable.

"Our goal is to prevent homelessness and aim to end rough sleeping by 2024. By working together with partners and with the right funding, we stand the best chance of doing just that."
Georgie Forshaw, Chief Executive, Kingston Churches Action on Homelessness, added:
"We're experiencing particularly tough times at the moment - homelessness takes many forms, with rough sleeping being the most evident. Working closely with the council and partners, we have a strong team in place to support those most in need in our communities both now and in the future."
Who do I contact if I see someone sleeping rough?
If you are concerned about someone sleeping rough, please call StreetLink on 0300 500 0914 or you can register and send them an alert on their website. The team will then review and help connect them to a local outreach service and other support available to them.
Kingston has been allocated £2,819,745 through the Government's Rough Sleeping Initiative to cover 2022 - 2025. The borough's homelessness and rough sleeping strategy was approved at Place Committee on 22 September 2022.
For information, advice and support with rising living costs, visit www.kingston.gov.uk/costoflivingsupport

For more information on the regeneration of the Cambridge Road Estate, visit www.cambridgeroadestate.com.