46 local businesses in Kingston have been nominated for national Love Local Day
An amazing 46 businesses have been nominated as most loved as part of national 'Love Local Day'.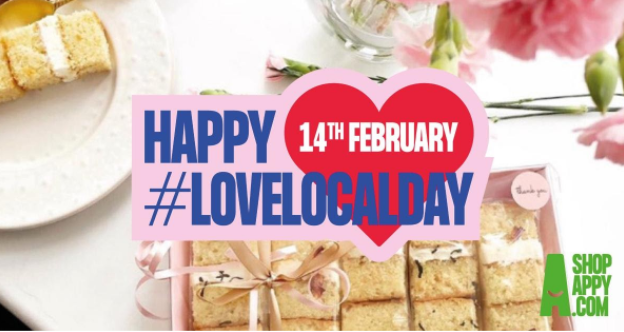 The event recognises the UK's most loved local businesses as well as those most loved within their local and wider areas. The event has been championed by ShopAppy.com – a digital platform and shop local campaign that is being backed by Royal Borough of Kingston upon Thames.
Councillor John Sweeney, Portfolio Holder for Business and Leisure at Kingston Council, said:
"This year supporting local businesses has been more important than ever and we would like to thank everyone who has nominated a local business.

"Our high streets are losing out to online options and this has been accelerated by COVID-19. Our business survey early in the crisis indicated that almost half of respondents weren't able to trade online - we need to help change that.

"ShopAppy.com gives shoppers the opportunity to purchase products from many of the wonderful independent shops in Kingston, making it easier than ever for people to support our local economy and businesses. It is also great for businesses without a high street presence as it provides them with an online profile and opportunity to sell online too. Kingston Council will be funding the service for borough-based businesses for the first year."
Thousands of nominations have poured in from across the UK over the last few weeks with a massive increase from 2020's event. Many local businesses have had to adapt quickly, responding to new restrictions to keep both employees and customers safe. By creating an online shop and offering local delivery, businesses can continue to serve customers who are keen to support local business, which many have described "as their lifeline".
Nominations for the Love Local Day also highlighted friendliness, helpfulness and exceptional service that local businesses have provided during the most challenging times for local communities, high streets, markets, towns and city centres.
Dr Jackie Mulligan, Founder of ShopAppy, said:
"It has been a challenging last decade, none more so than this last year for our town centres and high streets, but we know there is tremendous love for local businesses in our communities. No more so than in Kingston upon Thames. Love Local Day highlights the importance and positive impact these businesses have in the life of our communities and commercial hearts and how critical they will be to our social and economic recovery. It also shows them how much they are appreciated."
Businesses can register with ShopAppy.com now, via the ShopAppy.com website and ShopAppy.com will contact them to help them through the setup process.