Kingston Council was proud to celebrate UK Disability History Month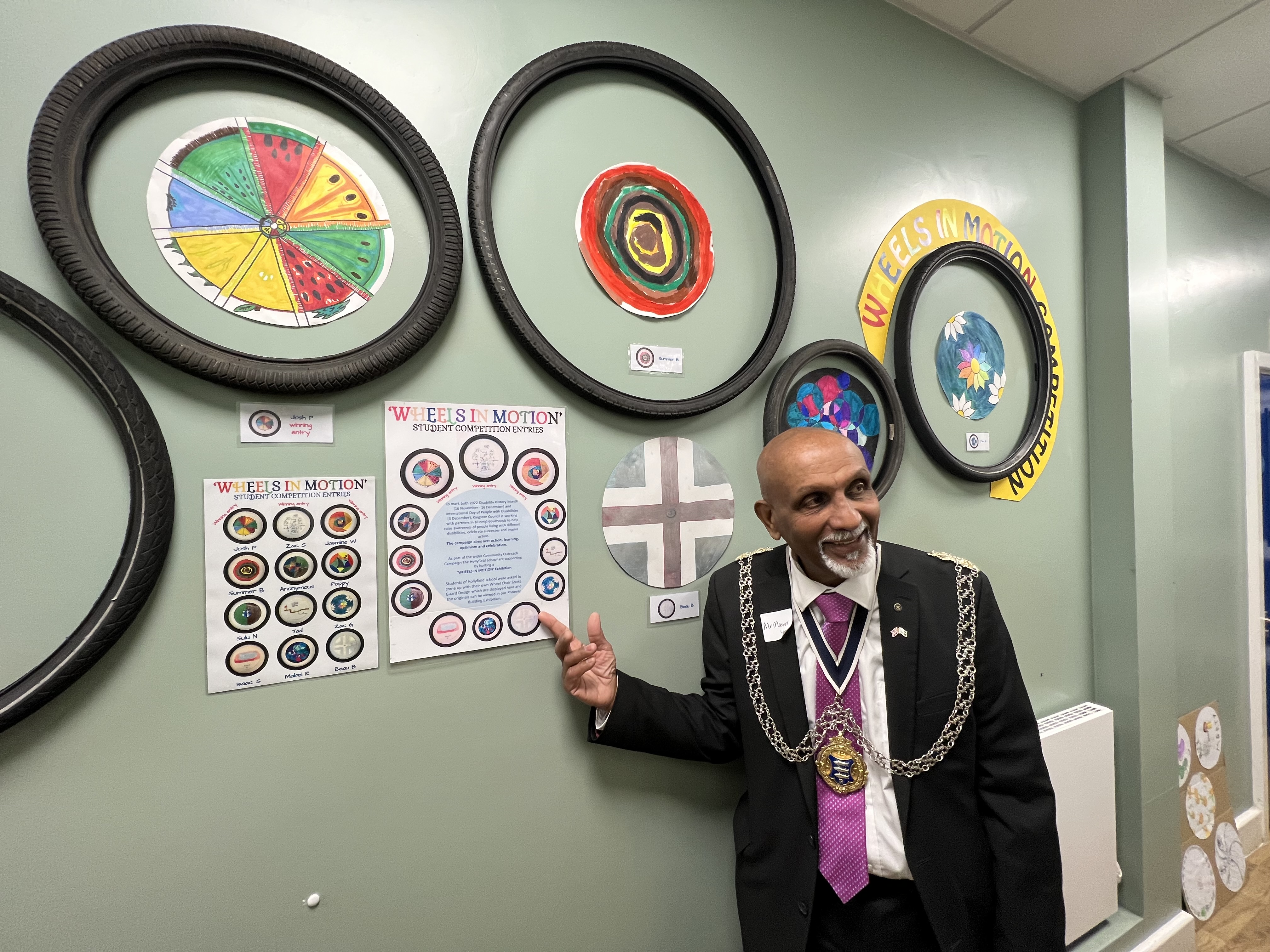 Kingston Council was proud to take part in this year's UK Disability History Month campaign.
Kingston was proud to take part in activities to raise awareness and celebrate the achievements of communities living with disabilities in the borough, for this year's UK Disability History Month.
During this important awareness month a number of events and activities took place around the themes of 'celebration, learning, optimism and action.'
To start the celebrations, Councillor Sue Ansari spoke at the Kings Centre, Chessington to discuss her interest in disability related barriers and her role as Disability Champion for the borough. We also hosted an online event with Councillor Emily Davey who spoke to staff and resident's about Kingston's priority to create disabled friendly facilities and housing in Kingston.
Later on in the month, we worked in partnership with Kingston University to host an exciting event with Souleyman Bah, Paralympian and former star of The Apprentice who spoke about his journey to success and how he has overcome barriers along the way.
The Mayor of Kingston, Cllr Yogan Yoganathan MBE, visited Hollyfield Secondary School in Surbiton to view an exhibition where the children created designs reflecting on the importance of raising awareness of living with different disabilities. Christ Church Primary School students also created artwork for the campaign to also show their support of the campaign and display their admiration for those living with disabilities.
Commenting on the campaign, Councillor Sue Ansari said:
We believe it's important as an inclusive borough, to spread awareness through holding these events and activites for such a significant campaign. We must continually support all our borough's residents and in particular to support those who are living with all types of disabilities. Well done to all who made this past month possible!
Thank you to those who got invovled and attended our activities throughout the campaign.