Kingston Council set to break ground on Cambridge Road Estate in October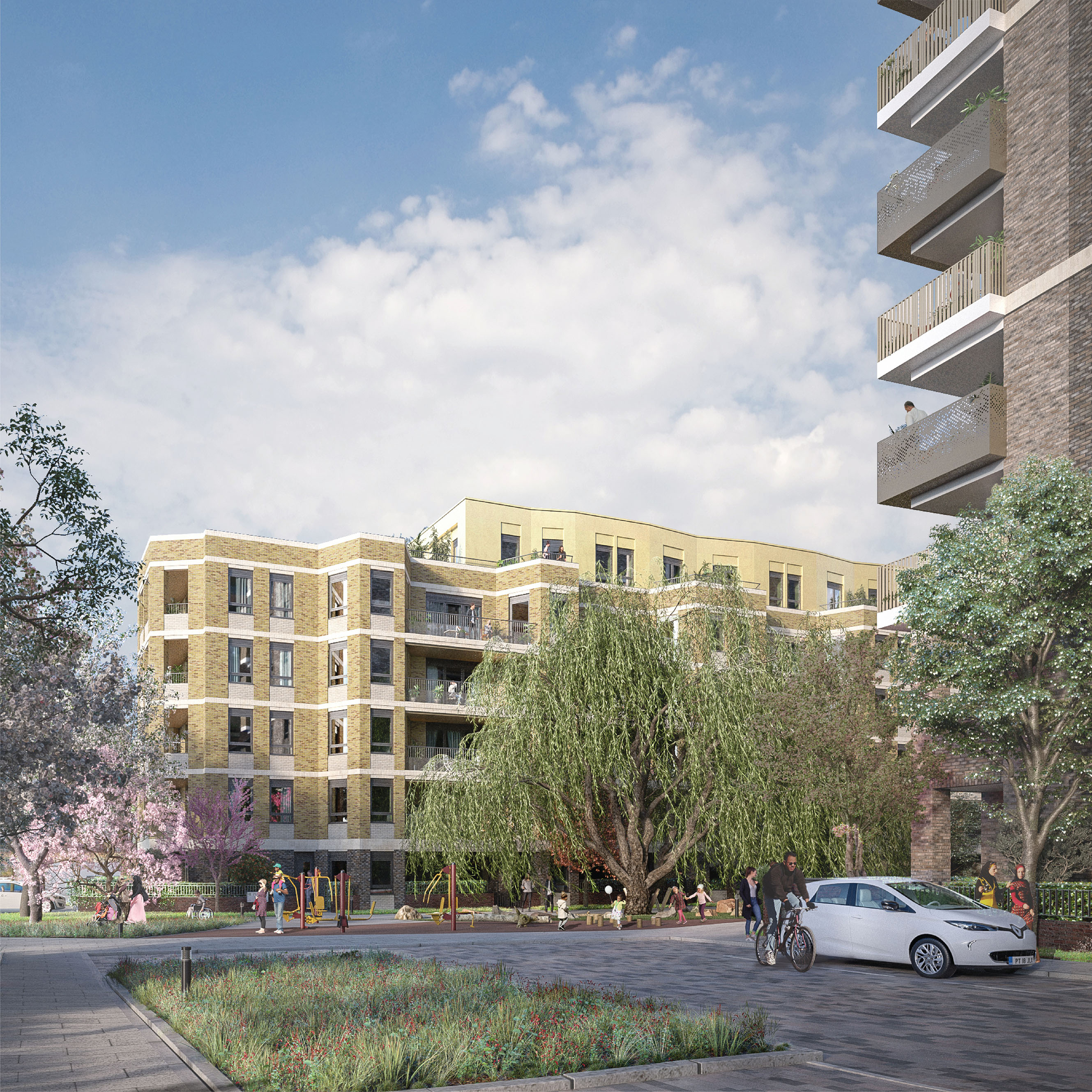 The first phase of plans to deliver over 2,000 new homes on Cambridge Road Estate is set to begin on site in October.
Work will be starting on phase 1 of the ambitious programme this October. The regeneration will provide 2,170 new high-quality sustainable homes, including 941 affordable homes, of which 767 will be council-rented, a community centre, green streets and outdoor spaces for the residents and communities to enjoy for generations.
The council is working with development partner Countryside to deliver much-needed new homes with the 'green' credentials to match the borough's ambitious programme for more accessible, affordable and sustainable homes fit for the future.
With council plans to meet the needs of generations to come, the start on site will mark the culmination of several years of working closely with residents and neighbours to help shape heritage-led forward-looking initiatives to meet housing, climate emergency and accessibility objectives.
The ground-breaking regeneration of the Cambridge Road Estate, the largest scheme in the borough, demonstrates the council's eagerness to work closely with partners and its residents to bring meaningful and beneficial investment to increase the amount of affordable housing in Kingston.
Phase 1 is expected to begin in October this year and will include a new, larger community centre, and 452 homes as well as quiet, green, play and meet-up space.
Portfolio Holder for Housing and Co-Chair of the Place Committee, Councillor Emily Davey, said:
"The redevelopment of the Cambridge Road Estate is central to the council's plans to build the homes we need. Together with residents, we have redesigned the estate. We will be providing new homes that will be more environmentally friendly, secure and cheaper for residents to run than the current properties on the CRE. I am proud to announce that Kingston Council and our development partner Countryside will shortly be starting the redevelopment process

"Building these new homes and a new community centre will bring significant benefits to residents, the borough and our environment."

More information about the Cambridge Road Estate regeneration is available on the dedicated website at www.cambridgeroadestate.com.