Residents asked to comment on the latest parts of borough's cycle network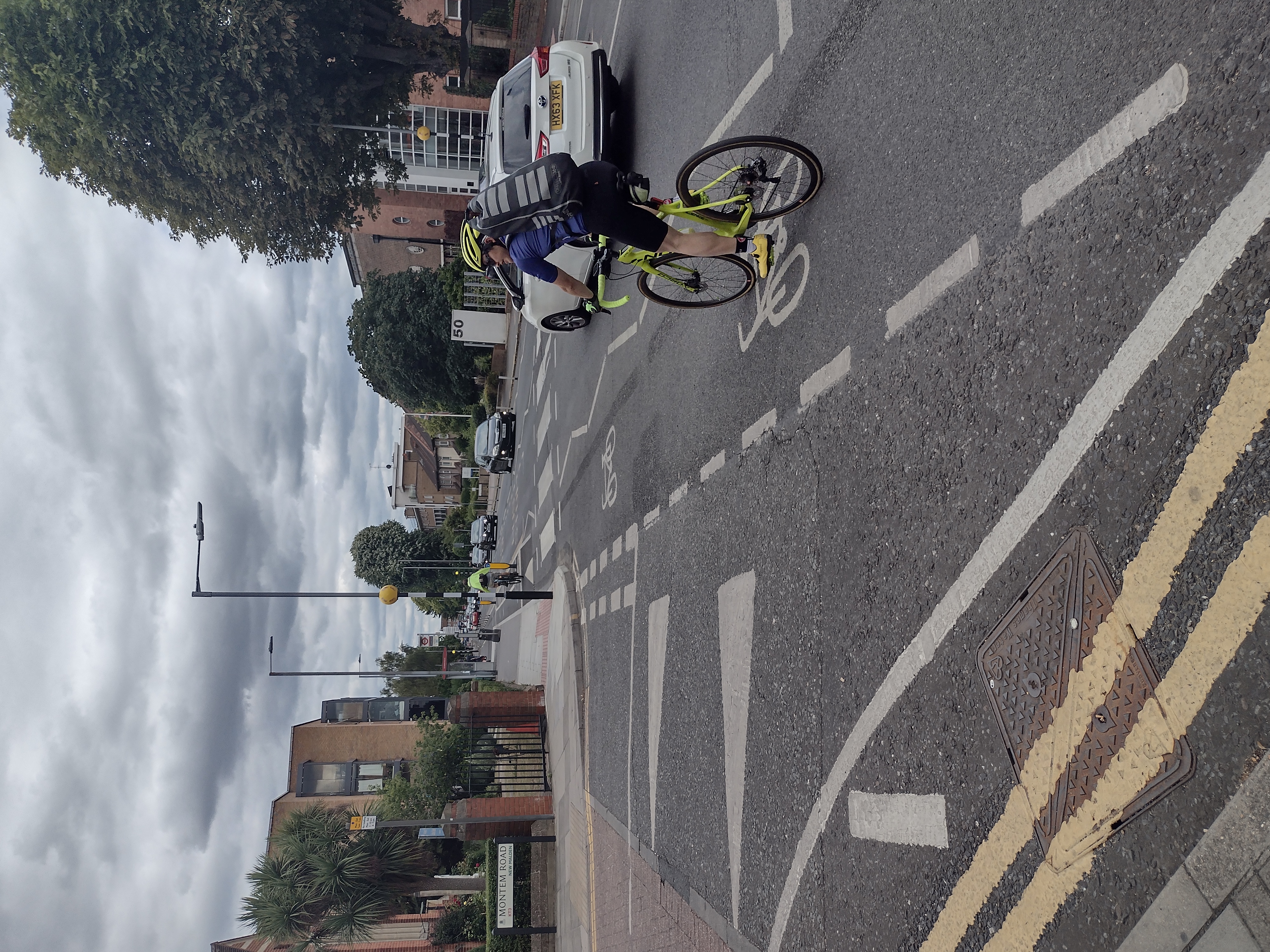 ​​​​​​​Kingston Council is asking residents and road users for their comments on the installations completed so far on the Ewell Road and Kingston Road cycle routes.
Tackling climate change and ensuring a greener future for the whole borough is a top priority for the Council. It is committed to providing viable active travel options that help residents use safer and healthier travel alternatives to the car.
The council would like to hear from people about these latest sections of the borough's cycle network, which are yet to be completed.
Portfolio Holder for Climate Action and Sustainable Travel Councillor Ian Manders said:
"We're committed to making cycling and other forms of active travel attractive, safe and easy to use for as many residents as possible, including for families with children.

"Over the past few years we have been implementing our cycle infrastructure programme to upgrade major routes around the borough to include cycle lanes built to the London Mayor's standards and improved footways for pedestrians.

"The latest schemes on Kingston Road and Ewell Road are yet to be completed - in part due to TfL's financial difficulties and the extended negotiations with central government over funding.

"We want to finish both these sections of the network, but while the initiative is on hold we are taking the opportunity to ask people what they think of them so far, and what simple but effective improvements could be made to the completed parts of routes."
People across the borough are invited to share their thoughts about the Ewell Road and Kingston Road sections of the borough's cycle network via a short survey on the council's engagement portal Let's Talk. It will be open from Friday 23 September to Sunday 23 October 2022.

The findings and recommendations will then be presented to the local neighbourhood committees covering the routes.