Proclamation of the new monarch - arrangements in Royal Borough of Kingston upon Thames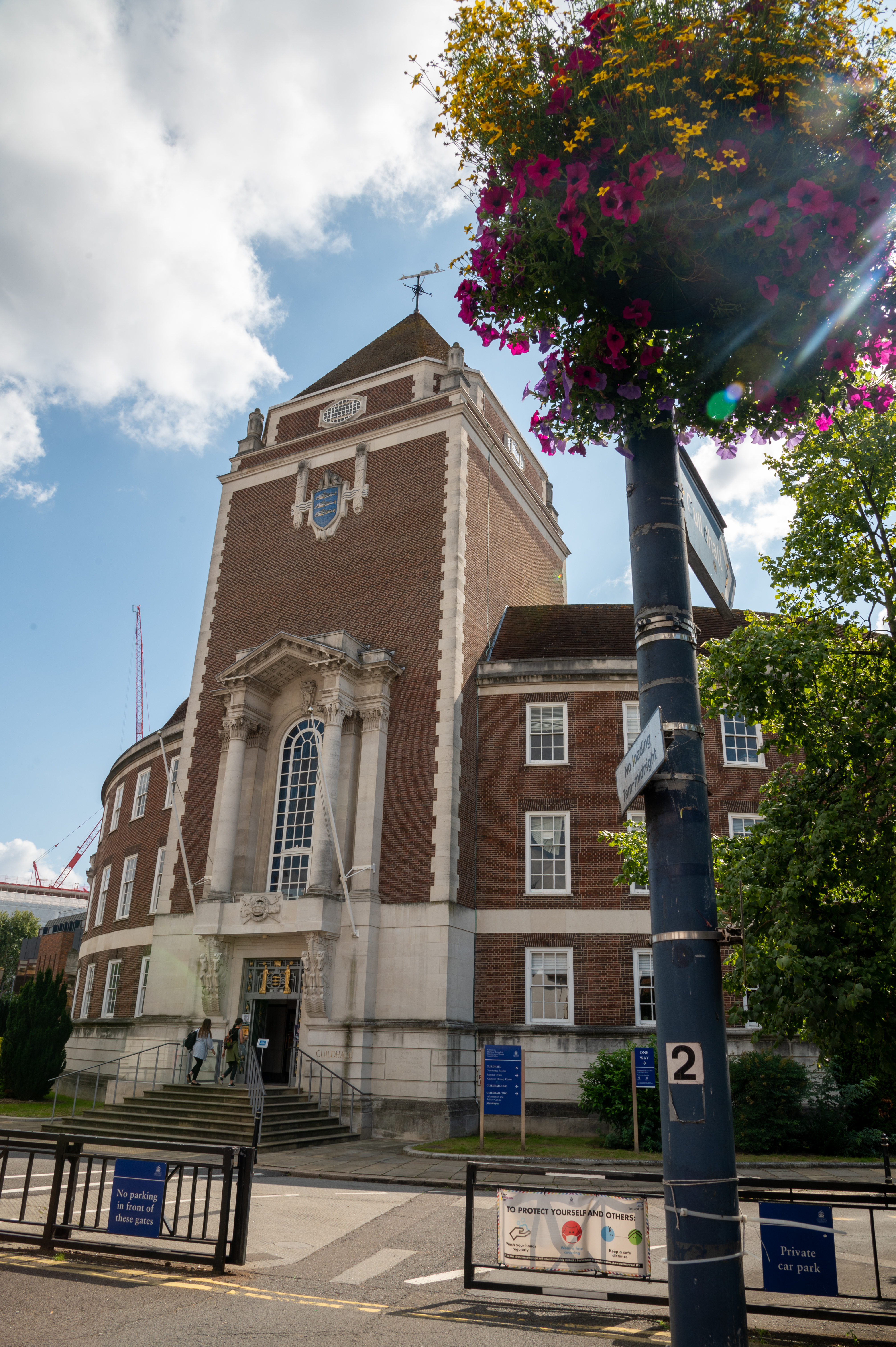 Following the sad announcement of the passing of HM Queen Elizabeth II on September 8 2022, the Royal Borough of Kingston upon Thames can announce local arrangements for the Proclamation of Accession.
The official national Proclamation of King Charles III will take place on Saturday 10 September at St James' Palace, in front of the Accession Council. At 11am on Proclamation Day, the Guildhall flag will be raised to full mast and flown throughout the day. It will return to half mast on Sunday at 1pm, where it will remain until 8am on the day following Her Majesty's funeral.
In the Royal Borough of Kingston, the Proclamation will be read at 4pm on Sunday 11 September in front of the Guildhall. It will be read by the Mayor with an introduction from the Representative Deputy Lieutenant. This will be followed by a two minute silence in memory of Her Majesty. Members of the public are welcome to attend.
A Book of Condolence is now open at the Guildhall, as well as the virtual Book of Condolence on our engagement portal Let's Talk. Books of Condolence are also being opened at Surbiton Library, New Malden Library and Hook and Chessington Library. Full details of opening times, along with the locations for floral tributes, can be found on our community remembrance page.
A letter of condolence will be sent from the Mayor of Kingston to the Royal Family on behalf of the Royal Borough and the people of Kingston.