Kingston students excel in A-Level and GCSE results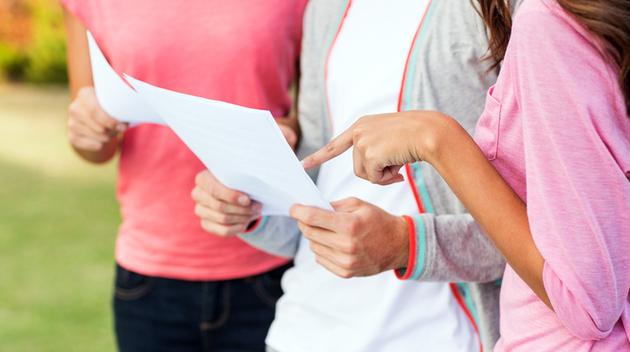 Thousands of students across the borough received their A-Level and GCSE results over the past two weeks, achieving grades well above the national average.
This year's results marked a return to examinations following two years of teacher-assessed grades during the pandemic. As expected, grades at both a national and local level were down from the record results of the last two years, however results in Kingston remain well above national average in almost all measures, cementing the excellent reputation of schools across the borough.
Provisional results show 87% of all A-Level entries across the Kingston schools were awarded A*-C grades - considerably above the national average of 83%. Similarly, 48% achieved the top A*-A grades, well above the national average of 36%.
GCSEs results show a similar pattern, with 86% of Kingston pupils achieving a grade four or above in English at maths, compared with the pre-pandemic 2019 national average of 65% - the last time examinations took place. The proportion of pupils who achieved the English Baccalaureate, which considers performance across a range of subjects including humanities, languages and science, is also above national results, with 62% of students in Kingston schools achieving grade four or above.
The results are a testament to the ongoing hard work of pupils, teachers and schools across the borough.
The council's children's services provider Achieving for Children is running a Summer Support helpline for anyone who didn't quite get the results they need. To talk to a qualified careers adviser students can call 07540 156905 or 07864 612857. The line is open from 12pm to 4pm from 18 to 31 August 2022.