Council and community unite to support Ukrainian families arriving in Kingston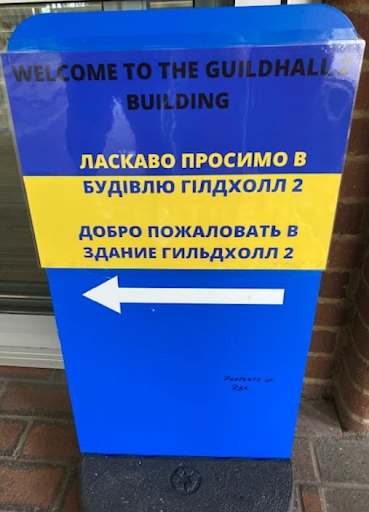 Communities across Kingston have come together to welcome and support families fleeing the war in Ukraine.
So far Kingston has welcomed more than 250 people from Ukraine, including over 60 children. Kingston Council has been coordinating the local response, working closely with partners including the NHS, schools and voluntary and community groups to provide the connections and services needed to support those arriving.
Across the borough more than 200 households have come forward to offer to host Ukrainian families.
Leader of Kingston Council Councillor Andreas Kirsch said the response epitomised the welcoming and inclusive nature of the borough.
"We are committed to working closely with our partners to ensure we play our part in providing families arriving from Ukraine with the support they need.

"I want to thank all those who have come forward to offer to host our Ukrainian friends for your remarkable generosity and kindness. You epitomise the very best of the wonderful community spirit across our borough.

"I've also been moved - but not surprised - by the amazing response from our council services and our partners. I want to extend my thanks to our schools, our health service partners and our many voluntary sector partners who are working so hard to ensure those in the most need are safe and supported.
Cllr Kirsch paid tribute to the welcoming and inclusive spirit of Kingston and said it is a place where the contributions of people from all over the world are welcomed and celebrated.
For more information about the Kingston response and how to find out about being a host household, visit our Ukraine support pages at www.kingston.gov.uk/ukraine