A statement from Councillor Tim Cobbett on LGBT+ History Month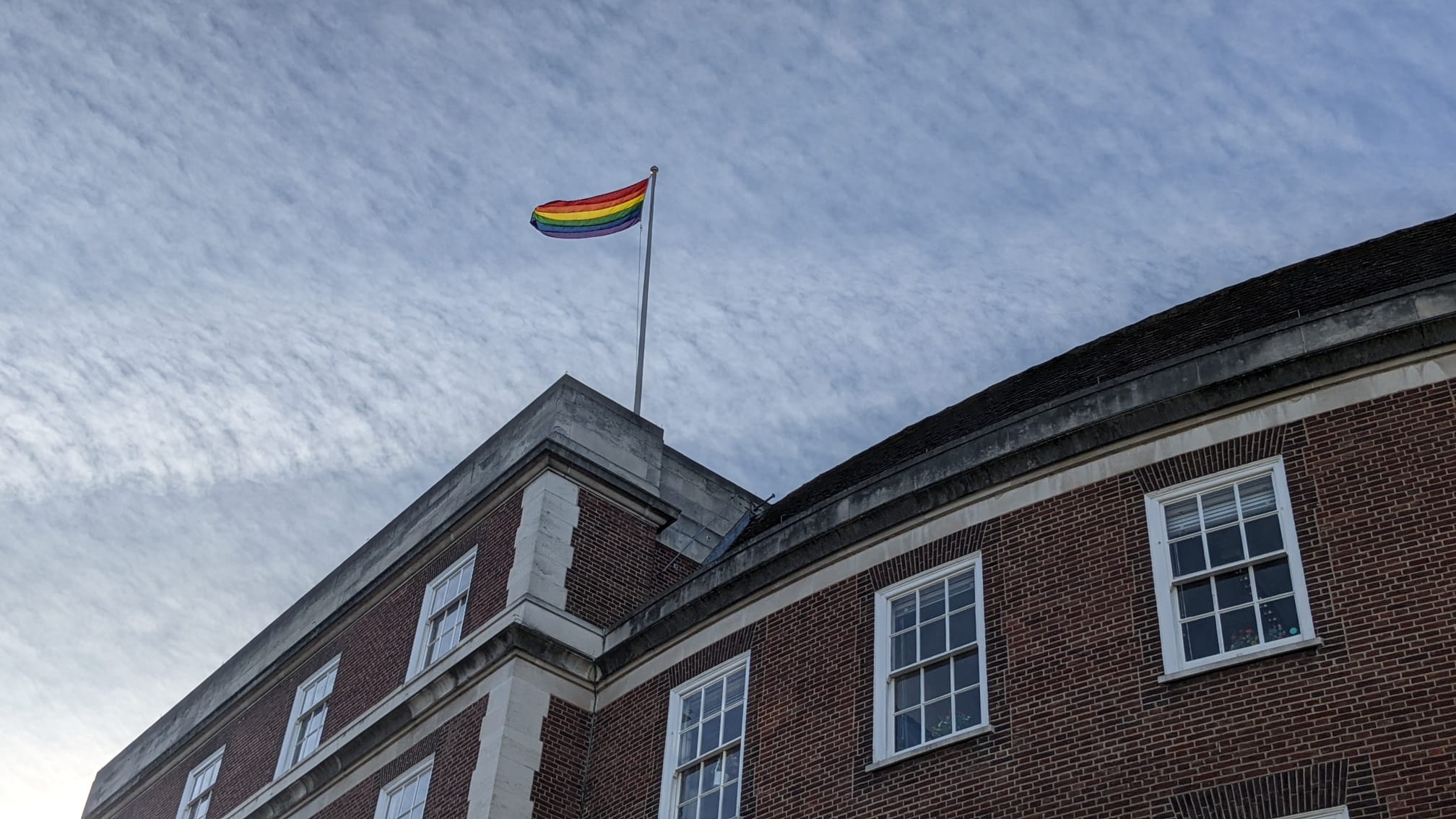 Cllr Cobbett, Deputy Leader of Kingston Council and Portfolio Holder for Communities & Engagement, said:
"February marks LGBT+ History Month, where we explore, discuss and celebrate lesbian, gay, bisexual and transgender ("LGBT+") people, their history, lives and experiences.
"We are proud to be an inclusive borough, and inclusivity involves understanding and talking about the experiences and contributions of every part of our community. In keeping with this theme, we are proudly flying the rainbow flag over the Guildhall on February 1st.
"LGBT+ History month is also about sharing and learning. That is why we are asking you, our residents, to feed into our understanding of our local LGBT+ heritage.
"We know that these histories are often hidden, but that in Kingston we have a rich LGBT+ heritage that should be remembered and celebrated. For example, we know that throughout the 1970s the pubs 'The Lamb' and 'The Griffin' were well-known meeting points, and were havens for LGBT+ people living in the Borough and beyond.
"If you have any memories, stories, photographs or reflections you would like to share, please do contribute to our '100 Histories' digital map.
"100 Histories is a year-long project, celebrating our borough's heritage - past and present - and we want to use this month as an opportunity to ensure that our local LGBT+ histories are included and not forgotten.
"This year, the theme of LGBT+ History Month is 'Politics in Art: The Arc is Long'. As well as an opportunity to look at iconic and influential LGBT+ artists in history, this theme chimes with our 100 Histories project. It is about looking at our human and social history; both the challenges and the changes to laws, perceptions and attitudes that LGBT+ people and allies have struggled to bring about.
"It is true to my own experience that when others see you as you are it can help in accepting yourself. I look forward to joining with others this month to remember and celebrate our local LGBT+ heritage."