Kingston set to launch innovative new approach to homelessness and rough sleeping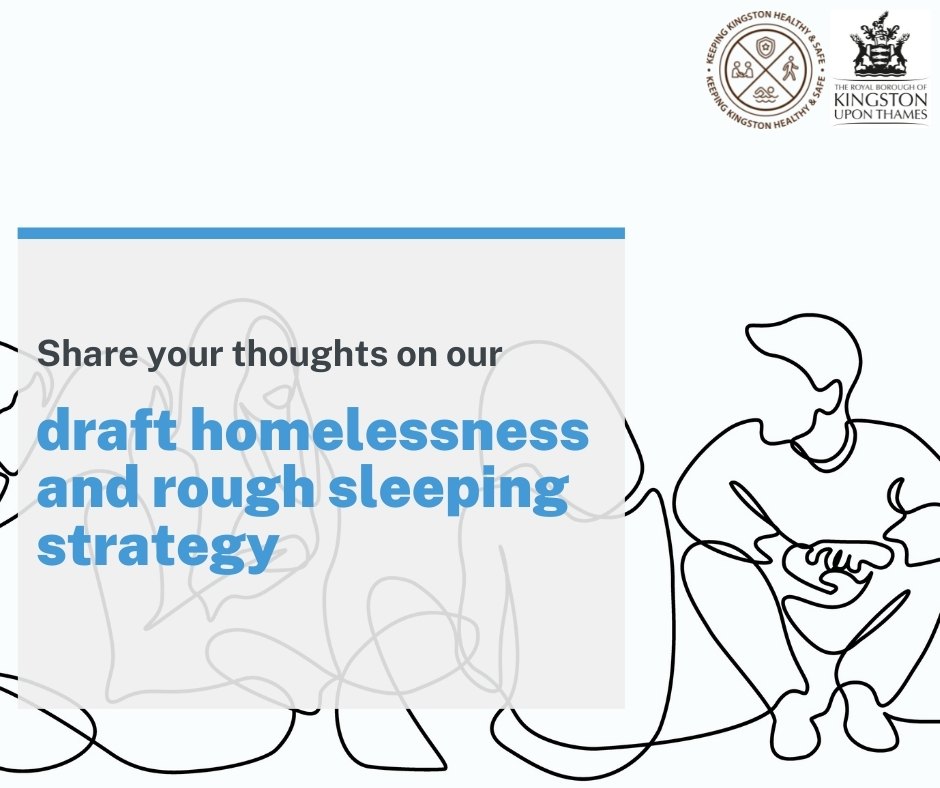 An innovative new approach to supporting those with complex lives and a focus on early intervention are at the heart of Kingston's five-year homelessness and rough sleeping strategy.
The draft strategy, which has been launched for consultation, looks to strengthen links with partners to help identify the early warning signs of someone who is at risk of homelessness and put in place fast, effective support.
Cllr Emily Davey, Portfolio Holder for Housing at Kingston Council, said:
"We are committed to preventing homelessness and, to do this, we have drafted an ambitious strategy. We're going to be working closer than ever with colleagues in substance misuse, mental health, domestic violence prevention, the voluntary sector, and many more, with the shared goal of preventing homelessness and aiming to end rough sleeping by 2024.


"We're building on some really good work - we're continuing to improve outcomes for local people following our involvement in the Government's Homelessness Prevention Trailblazer initiative. In the last year we've helped 582 households from becoming homelessness through early intervention and we have been able to bring in 189 people sleeping rough during the course of the pandemic under the Government's 'Everyone In' campaign.


"I look forward to hearing your feedback and shaping this strategy together."
Georgie Forshaw, Operational Director at Kingston Churches Against Homelessness, added:
"This strategy has the potential to make a real difference to people at risk of homelessness, and that is what really matters. For us, the transformational aspect is that services will be linking closely together to offer rapid, joined-up support for those who need it most. Looking forward to working together to turn strategy into action!"
To share your thoughts and ideas on our draft strategy, visit our online engagement portal, call 020 8547 5003 and the team will call you back to hear your views or complete a printed copy in any Kingston library by 11 March 2022.
Following this consultation, the draft homelessness and rough sleeping strategy will be updated and taken to Place Committee for decision in spring 2022. The strategy is set to run from 2022 - 2027.
Who do I contact if I see someone sleeping rough?
If you are concerned about someone sleeping rough, please call StreetLink on 0300 500 0914 or you can register and send them an alert on their website. The team will then review and help connect them to a local outreach service and other support available to them.
Notes to editors
Kingston Council was selected to take part in the Government's £20m Homelessness Prevention Trailblazer programme between 2017 and 2018. The findings of this important initiative were published in 2019 and provide an important evidence base on which councils are developing and delivering homelessness prevention activities.