Kingston Council reaches its target to provide Syrian refugees with sanctuary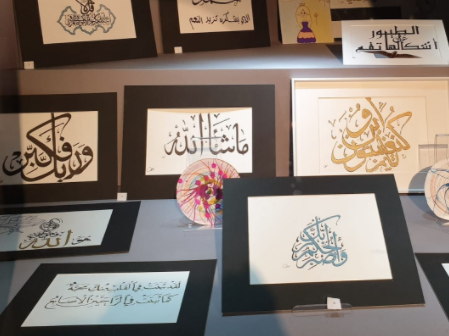 Kingston Council, one of the first authorities in the country to commit to resettling Syrian refugees at the outbreak of the crisis, has fulfilled its target to provide 50 individuals with a new home.
The scheme began in 2015, following the then Prime Minister David Cameron's announcement that the United Kingdom would resettle 20,000 Syrians over five years.
Through the support of partners such as Refugee Action Kingston and our generous community, we have now resettled our fifteenth and final Syrian family in the borough through the United Kingdom Resettlement Scheme.
Over the past five years, each of the individuals arriving under this scheme has contributed to Kingston in their own unique way, working in a number of sectors, volunteering for their local community or developing themselves through the education system.
Memorably, in early 2020, Abdulrahman Murabieh, who arrived in Kingston under the scheme in early 2018, held a well-received exhibition of his artwork in Kingston Museum, pictured above.
Speaking at the exhibition's launch, Mr Murabieh said:
I wanted to create a positive image of Syrians. I know some of you will have seen a not-so-positive image.

I believe as a human, I need to leave a fingerprint, a trace, so you can say this person existed. They have done something.

Through this work I wanted to show my love for this society and express my gratitude.
Councillor Andreas Kirsch, Leader of the Council, said:
We are so proud to be a borough that helps those in need. Our greatest strengths are our diversity and our compassion, and we will always strive to provide support to those who need it.

The success of this scheme relied on the goodwill and support of Kingston's amazing communities, through volunteers at charities such as Refugee Action Kingston, and landlords who have provided these families with a home.

But it is also a testimony to the strength of the families who have arrived in our borough, coming from the most difficult of circumstances and making a success of their new home - even with the challenges thrown their way, such as the coronavirus pandemic.
Ishik Oguzertem, Director of Refugee Action Kingston, said:
While we welcome our newest neighbours today, other families are marking their fifth year in Kingston.

Each individual's journey of integration is unique, and each step forward brings with it new challenges. So this isn't an end, but a new beginning. A new chapter we're proud to support as the entire Refugee Action Kingston family.
Lubna Maktari, a Kingston landlord who has provided a home to a Syrian family, believes it has been very worthwhile to take part in the scheme. She said:
As a long term resident and landlord in Kingston, I am delighted that we have had the opportunity to help a Syrian refugee family set up home among us. We welcome them and wish them every success for their future.

We know they have been through very difficult circumstances before they have arrived at this point. For this reason, we are more than happy to support them and help them to settle into their new life in the UK.
Work to support those in need will continue through two resettlement schemes and the council has committed to support those who fled the crisis in Afghanistan in August 2021.
Any residents who wish to know more about these schemes can read more here. If you are a local landlord who might be able to support housing a family in need, let us know.
We are also urgently looking for 2-bed accomodation to relocate one of our Syrian families - if you can help us, please let us know.