Former Mayor's Charitable Trust raises £26,000 for local groups
Events and donations raised more than £26,000 for the last Mayor of Kingston's chosen charities.
A total of £26,146.84 was raised by the Mayor's Charitable Trust during Penny Shelton's year in office from May 2013 to June 2014, with the Alzheimer's Society and Princess Alice Hospice sharing the proceeds.
Former Mayor Penny Shelton said:
"On becoming Mayor in 2013, I was glad to be able to direct money raised through the Mayor's Charitable Trust towards providing support for our ever-growing ageing population and particularly those who suffer from Alzheimers and Dementia and also for those older people who need special care at home or at a hospice where care is of a similarly high standard."
Meghan Booth, Alzheimer's Society Community Fundraiser for Greater London, said:
"We are so thankful for the support received from Penny Shelton during her time as Mayor of Kingston and would also like to thank the local community for helping her to raise vital funds for Alzheimer's Society. Their efforts will not only help to support people with dementia and their carers but also raise awareness of the condition which affects over 1,700 people in the borough."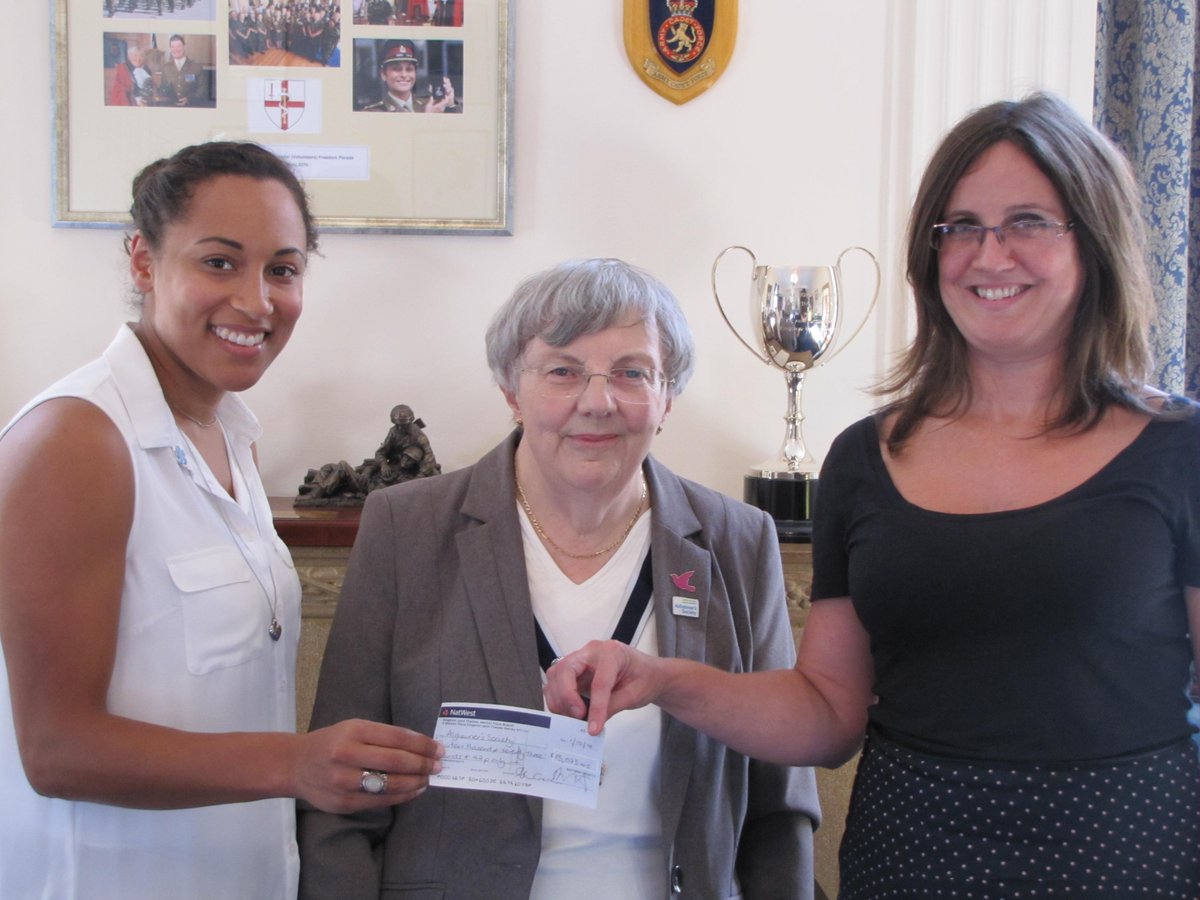 Nicki Shaw, Chief Executive, Princess Alice Hospice, said:
"We are very grateful to Penny for both her tireless fundraising for the Hospice and the attention that she drew to our charity during her time as Mayor. The money she has raised will be help us in caring for the 800 patients, and their families, from the Kingston area who need our support every year."