Three decades fighting racial inequality in Kingston: Spotlight on John Azah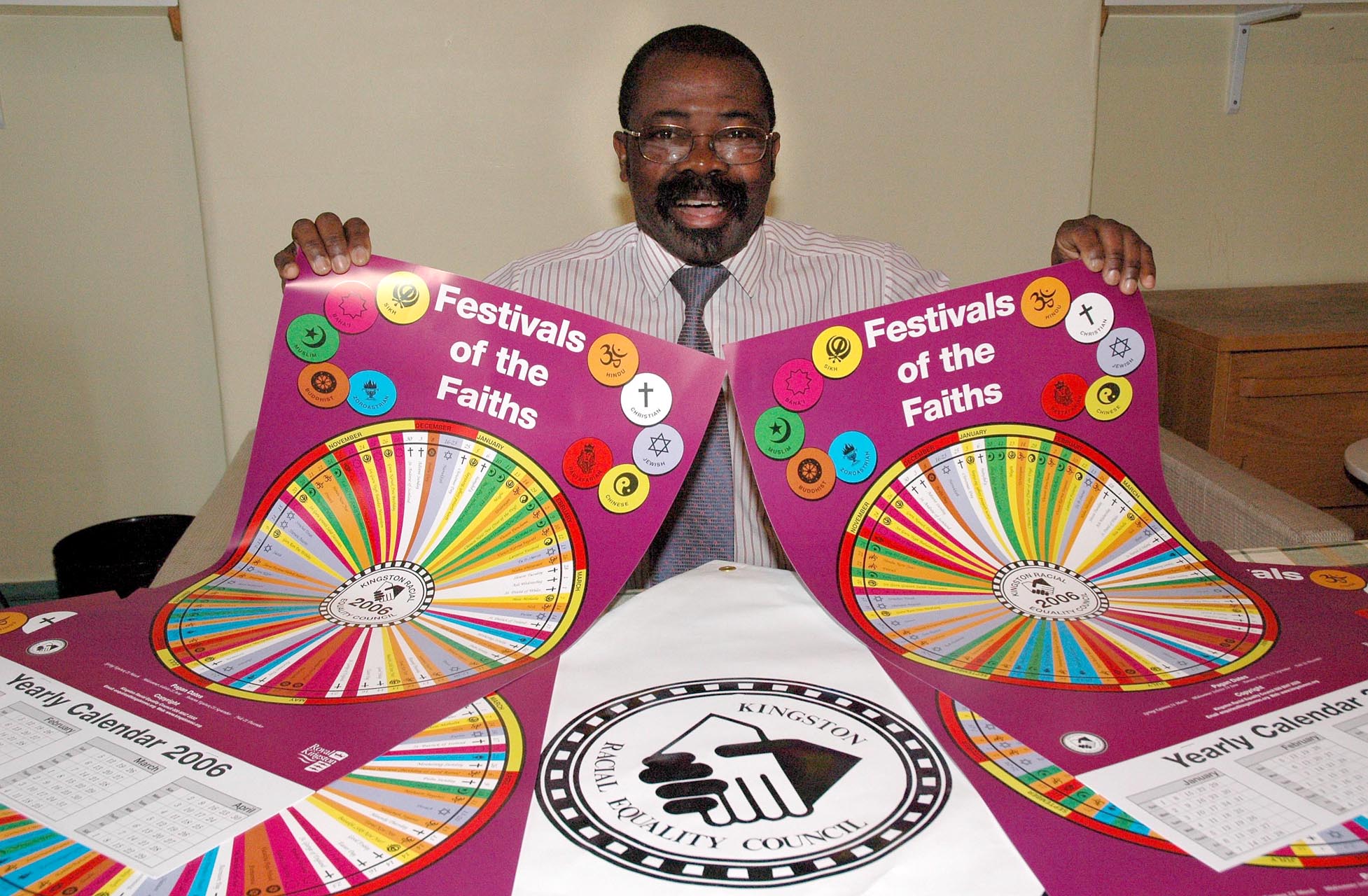 John Azah has helped to shape modern black history in Kingston, having spent the last three decades working to tackle race inequality in the borough and across the country.
This Black History Month, we caught up with Kingston Race and Equalities Council's Chief Executive about his time in the borough.
Tell me about when you first arrived in Kingston? How does that compare to now?
"It has been 46 years since I took off from Ghana and arrived in London. I always obsessed over cities - I lived in Accra, and I had friends in London. I came to London in 1979, I arrived in Kingston in 1989.
"The stereotype of Kingston was confirmed when I arrived, and the borough was not hugely welcoming, I have to admit. There were no Black, Asian and Minority Ethnic organisations, and most things were being done to us rather than with us. We knew we had a lot of work to do.
"Since then, we have made huge progress. I was lucky enough to be given a blank canvas, and we decided to paint on it. Many people from different cultures have moved here, but there was never a song and dance about it: we have seamlessly become more diverse, and we have seamlessly energised the borough. There are so many positives - such as the arrival of Ian Thomas two years ago, the number of Asian councillors increasing, and the diversity at the University and the College - we've moved to become much more diverse."
Kingston Carnival is one of the key events in the Kingston cultural calendar - how did that come about?
"We were looking at doing something similar to Notting Hill to energise the community. In the early days I wasn't brave enough to call it a carnival, but I was able to convince people that we could organise a fair in Kingston.
"Lots of people were resistant to bringing in an event celebrating black people, and for the first few years nobody wanted to know. Sometimes it was terrible, cold and wet, but we persisted.
"Support and money from Kingston Council was key, and it gradually grew. We took it from nowhere to the largest in the region.
"We broke through when David Rodigan (reggae DJ) played a set. I thought "nobody will know who David Rodigan is", but he played three sets - it was so busy that nobody could move. As soon as COVID allows, we are planning for 2022 - a big mash-up as we call it in our parlance. Carnival hasn't gone away."
(interview continues below Carnival images)
Design by RBK Comms Team
You've been working in Kingston for three decades now - what would you say is your biggest achievement?
"From where we've taken Kingston Race and Equalities Council from the mid-80s to where we are now. If we look around the country, we are one of the few Race and Equalities Councils still left. We've been able to do that because we've been adapting to the changes.
"Kingston Council has been supportive: they haven't told us what to do, and have allowed us to challenge them. We've been able to punch above our weight and establish ourselves as one of the key areas challenging racism and working towards equality, and I'm trying to set up a forum which will allow us to deal with hate crime nationally."
What does Black History Month mean to you?
"It's one of those key events. I remember speaking to the Chief Executive of Kingston Council in 1996 about starting to celebrate it, and he was very proactive. The community and the borough embraced it, and I reminisce about what we achieved in those days. We still do things with schools and colleges, and Kingston is a better place for it."