Former Chessington councillor made Honorary Alderman of Royal Borough of Kingston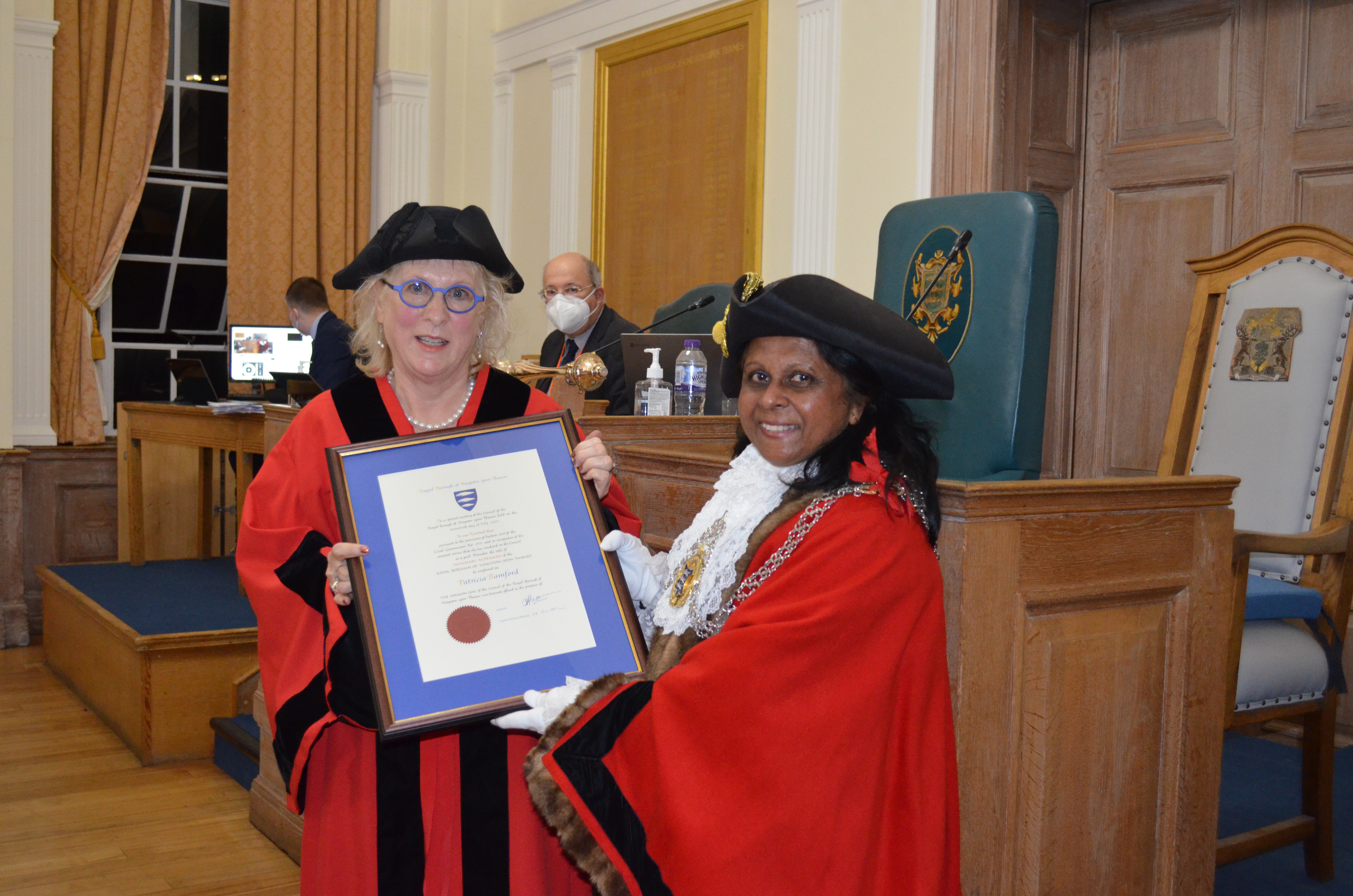 Patricia Bamford, who served as a councillor for 22 years, was made an Honorary Alderman of the Royal Borough of Kingston at the Full Council meeting on 12 October 2021.
The title was conferred on her in recognition of her eminent service to the borough. To mark the occasion, Tricia was presented with a certificate by Mayor of Kingston Councillor Sushila Abraham in a short ceremony at the Guildhall at the start of the meeting.
Tricia was first elected to Kingston Council in May 1998 and served the community in Chessington, Malden Rushett and the surrounding areas. She continually campaigned on community issues and represented the interests and opinions of Chessington South residents and businesses, as well as the wider borough. She retired in December 2020.
The Local Government Act 1972 gives principal councils the power to confer the title of Honorary Alderman on former members of the council who have given exceptional services.