Kingston community grants fund 1,440 meals for families across the borough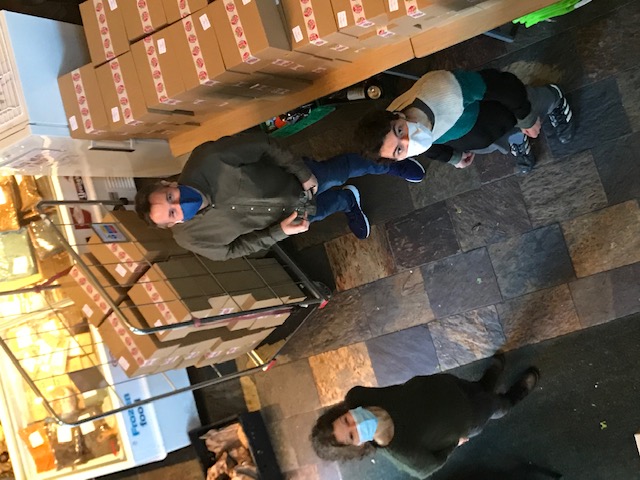 All four of Kingston's neighbourhood committees have come together to fund 1,440 meal kits for families in need, following an application by Voices of Hope, a local charity.
Forty families in the borough will be supported with a weekly BRITE (Building Resilience In Today's Environment) box during school term time for a year, providing 36 healthy meals which can feed a family of 5. Each box has all the ingredients and a printed recipe guide with photos and step-by-step information.
In total, £11,664 has been allocated through the council's community grants initiative - working out at £292 per household for a year.
Cllr Lorraine Dunstone, on behalf of the four chairs of the neighbourhood committees at Kingston Council, said:
"I am delighted that all four neighbourhood committees have used community grant funding to help Voices of Hope continue and expand the meaningful, important work they do. Projects like this one are the reason why community grants can - and do - make a difference to the lives of local people. We wish them every success for the future."
Nick Dawson, Operations & Development Manager at Voices of Hope, said:
"We are very grateful and delighted to have been awarded these grants, which enables Voices of Hope to provide BRITE boxes to families right across the borough. We look forward to partnering with local primary schools to continue to address the issue of child hunger in a fun way that brings families together around food and gives children the skills and confidence to cook from scratch."
South of the Borough Neighbourhood and Kingston Town Neighbourhood Committee both approved funding on 2 September, Maldens and Coombe Neighbourhood Committee gave the initiative the green light on 22 September and Surbiton Neighbourhood Committee granted the funding Wednesday (29 September).
Residents and organisations from across the borough can apply for community grant funding from the council. For more information, or to apply, visit www.kingston.gov.uk/communitygrants. If you have a question, please email [email protected].
Voices of Hope, which hosts a number of community projects including cooking courses, choirs and a food co-op, set up the BRITE box scheme in May 2020. To find out more, visit the Voices of Hope website.