Black History Month 2021 - A message from Cllr Thay Thayalan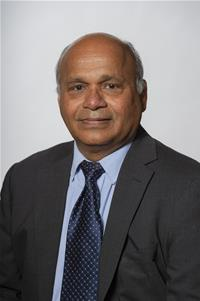 This week marks the start of Black History Month 2021.
The month was first set up in 1987 to acknowledge and celebrate the vast contributions people of Black African and Caribbean descent have made to the UK and world history.
Councillor Thay Thayalan, Kingston Council's champion for Black, Asian and Minority Ethnic communities, said:
This week marks the start of Black History Month, a time to recognise the importance of and celebrate black history across the world, the United Kingdom, and locally.

Kingston has a rich black history, dating back centuries, and one we should all be proud of. From the 1800s when former Senegalese slave Cesar Picton became a successful coal merchant in the borough, to the mid-20th Century when the Windrush generation first settled in the UK, enriching British culture and making significant contributions to so many communities, including our own. And even as recently as 2019, when Ian Thomas CBE became the first black Chief Executive of Kingston Council. The contributions of black communities to our borough have helped to shape the Kingston we are today.

Black History Month is also a time to reflect upon the deep structural inequalities that still exist, across every corner of the world, as has been laid bare over the past eighteen months. There is still so much work to be done, and our recently released Inclusive Kingston strategy sets out how we plan to reduce inequalities across the borough.

However, we can be proud of the diverse and modern Kingston we are now and how, time and again, we have stood up against racism and discrimination in all of its forms.

So, this Black History Month, let's celebrate our heritage and our present, and look at how we will improve in the future. Take the opportunity to learn about black history, including that of our own borough, and be inspired!
Throughout the month, our library branches will be putting together Black History Month displays. They have also set up a British Black History Reading Group.