Guildhall complex development plans - breathing new life into the historic heart of Kingston and driving borough's heritage-led regeneration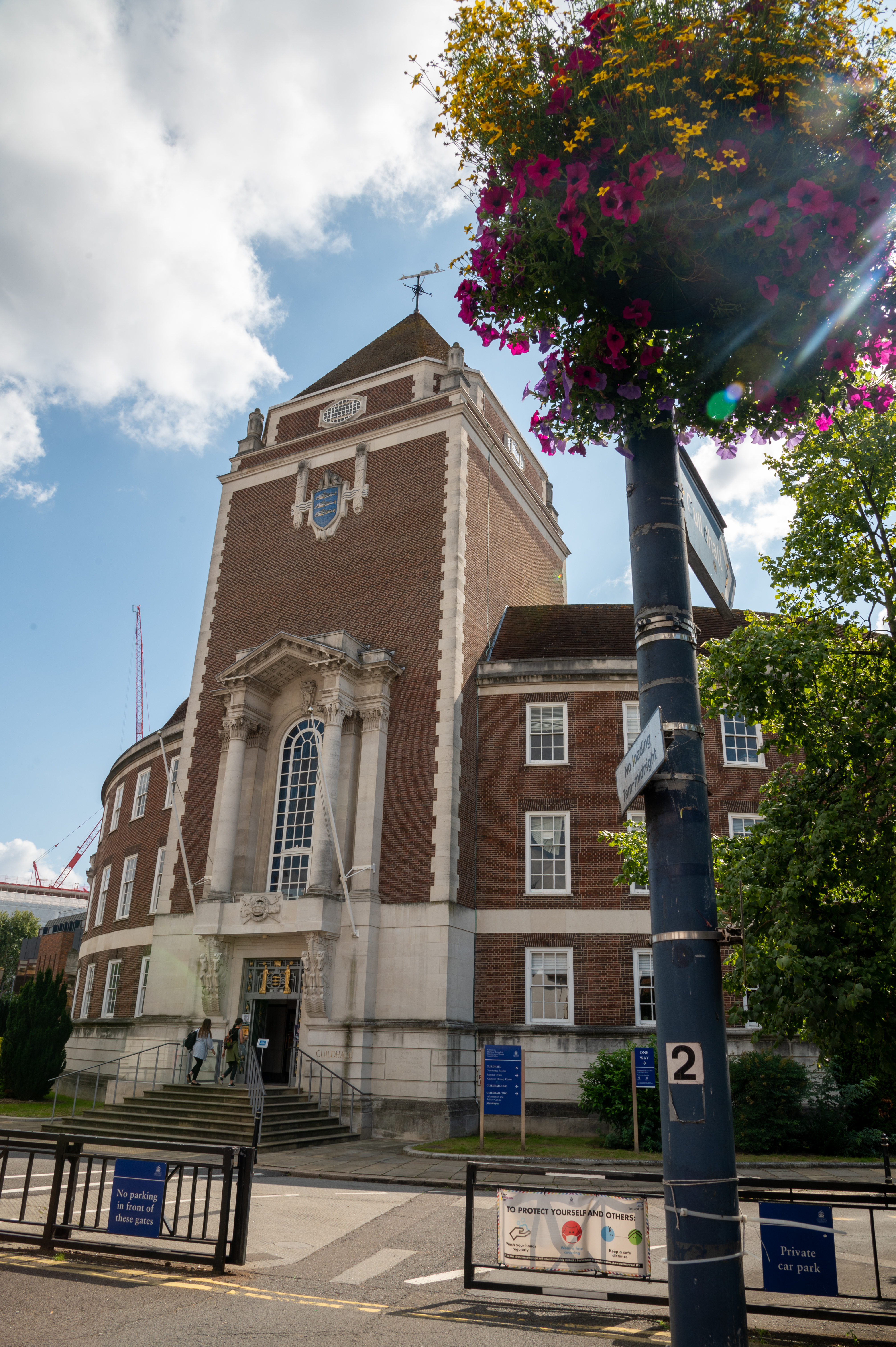 Kingston Council has said no final decisions have been made on the future of the Guildhall complex.
The Council is committed to conserving the historic listed building at the heart of this crucial heritage-led regeneration project.
At the moment, the Guildhall site - which includes the historic Guildhall listed building and two modern council office blocks - is uninviting despite being in the heart of the town centre.
The office blocks are not fit for purpose as modern workspaces, they are expensive to maintain and are environmentally unsustainable. It would be very expensive to bring them up to scratch and, given they are largely empty – especially since remote working increased during the pandemic – the Council is looking at different, cost effective and more efficient ways of working for its staff.
The Council feels it makes much more sense to turn these largely-empty, dated and energy inefficient office blocks into vitally important housing – including as much as 50% affordable homes. This is essential when there is a desperate need to provide more affordable homes for local people and a requirement to tackle the climate emergency.
Kingston is also committed to conserving the historic Guildhall listed building as well as to increasing the community use of this precious local landmark. Far too few people get to enjoy it at the moment and this is a chance to potentially see all sorts of activities taking place there - everything from fitness classes to bars and restaurants.
Leader of the Council, Councillor Caroline Kerr, said:
No decision has been taken and we're open to all potential uses for the listed Guildhall building. One option we've been looking at has been allowing it to become a boutique hotel and it could be a great option for the Guildhall.

But there will be lots of different views out there and we'd welcome a debate on the alternatives. If there is a better proposal, we're happy to look at it. Whatever option is chosen, the historic Guildhall is a crucial piece of Kingston's heritage and – at its heart – this will be a heritage-led regeneration project.
Finally, a new public park could be placed in the centre of the complex and this proposal would also see improvements made to connect it with the adjacent Hogsmill River. This would make it a place that sums up the unique historic character of the borough, turning it into somewhere people want to come and visit.
Cllr Kerr added:
It makes absolutely no sense to leave the complex as it is now. It costs the Council – and therefore local taxpayers - £4m a year to maintain it and it would cost £36m to refurbish and retrofit the largely empty office buildings to modern standards. That's money that we need to spend on improving and enhancing services for local people.

Far better for us to sell the whole complex on condition that all these improvements are made, so the people of Kingston can enjoy a prime part of our town centre once again.
By selling the complex, the Council will make it possible for all these proposed improvements to take place without local people having to pay for it.
Lastly, the Council plans to explore the possibility of the Coronation Stone – used to crown ancient kings of England – moving to All Saints Church on the other side of the Market Square. Not only is this believed to have been the original location for the stone but it will also be in a more prominent town centre spot so the public can appreciate and enjoy this unique piece of our local heritage.