Kingston Council are proud to support local disability groups to host awareness-raising day in the Market Square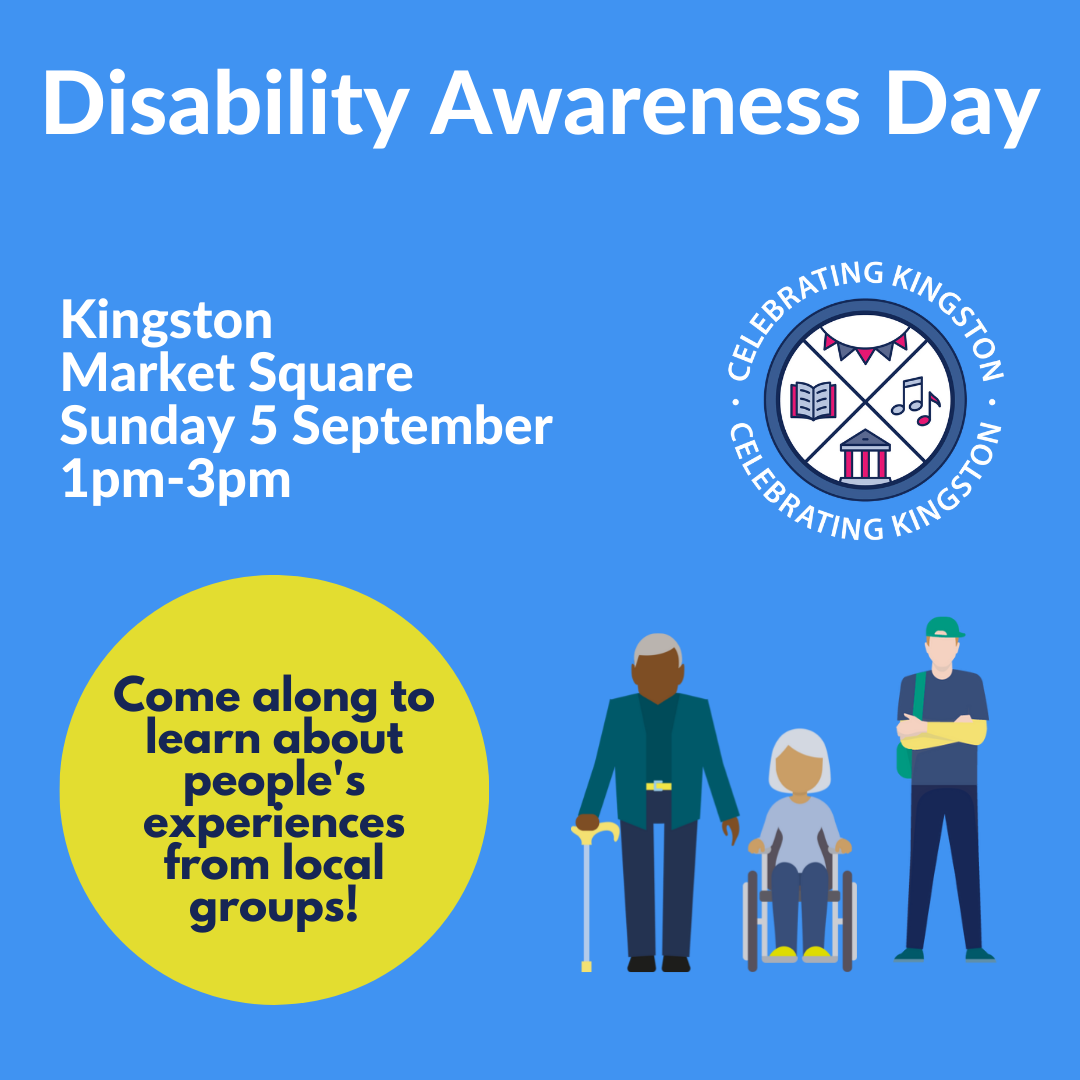 On Sunday, September 5, Kingston town centre is set to host a celebration to raise awareness of accessibility issues faced by our borough's communities with disabilities, from 1-3pm.
Visitors to the Market Square will be able to explore a number of stalls from local disability groups, including Mencap, Kingston Centre for Independent Living, Kingston Association for the Blind.
There will also be stalls for Kingston Council's own Adult Social Care and Involve's peer mentors, who work with people with learning disabilities.
It comes a week before International Disability Awareness Day, on 12 September, and coincides with the last day of Paralympics - a day of celebration for the world's disability communities.
Councillor Christine Stuart, Disability Champion at Kingston Council, said:
I am proud to represent such a diverse and inclusive borough, but we still have a long way to go. Disabled people in Kingston face many accessibility issues which a lot of able-bodied people may not even notice.

After such a difficult eighteen months for these communities, we hope to shine a light on some of these issues and experiences faced by many of Kingston's disabled residents through our Disability Awareness Day celebration.

I hope that Kingston's residents come along to Market Square to learn and broaden their understanding. Let's learn from, look out for and care for each other!
In the lead up to the day, a number of prominent Kingston Council Members and staff will be engaging with communities and community groups to broaden their own understanding of what it is like to live with a disability.
Keep an eye out on our social media channels or come along to the event to find out about these!
Due to the vulnerabilities of the people involved in this activity, it will be Covid and weather permitting.