Kingston mum and son star in recycling campaign
A Kingston mother and son are among the faces of a new campaign to encourage more people to recycle.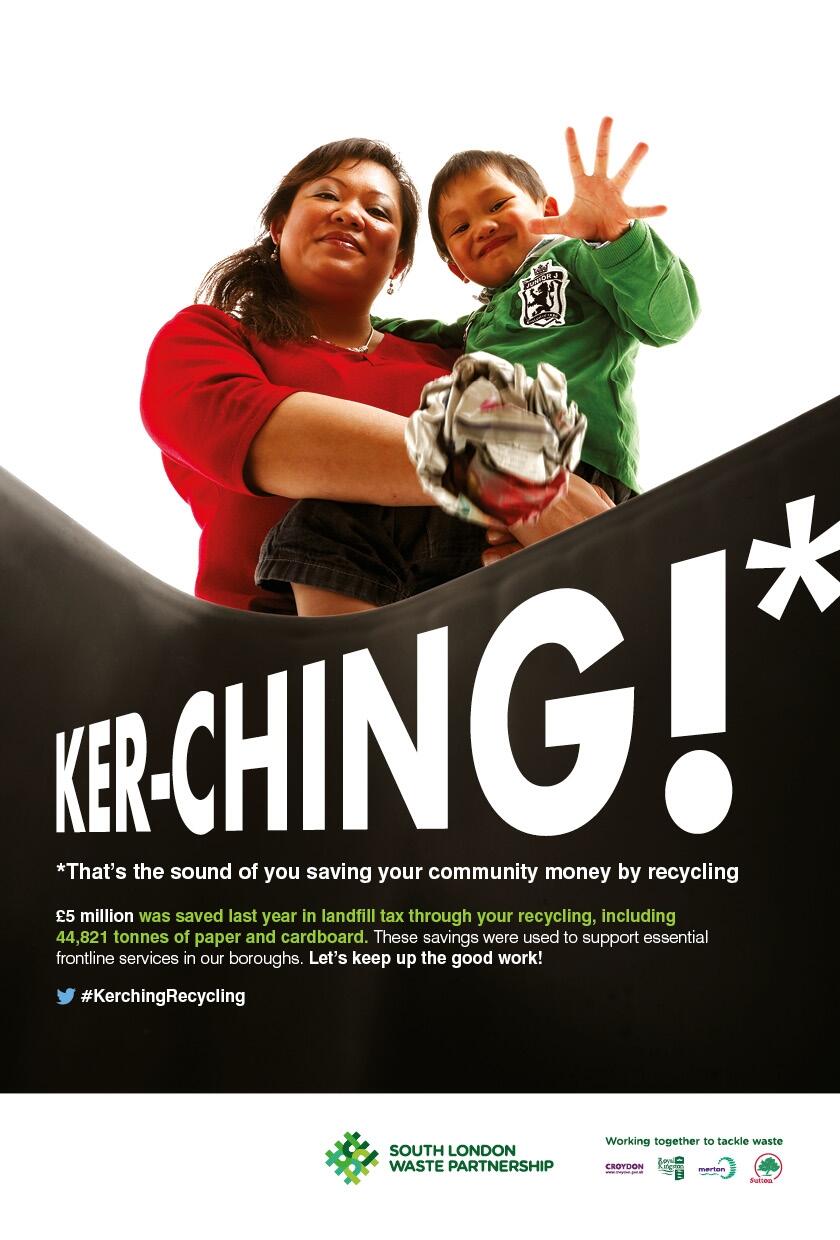 Cindy Lim and her son Ethan feature on posters, trams, phone boxes, refuse vehicles and billboards as part of the 'Ker-ching! - that's the sound of you saving your community money by recycling' campaign.
The campaign is led by the South London Waste Partnership, a joint initiative between Sutton, Merton, Kingston and Croydon councils who are working together to provide improved and more cost-effective waste management services to their residents.
Last year £5 million was saved in landfill tax thanks to the 69,621 tonnes of waste recycled by the public in the four boroughs including 44,821 tonnes of mixed paper. The councils want to increase the amount of recycling and save the community even more money in the process. With council budgets being squeezed, these savings can help support essential services in the four boroughs.
Cindy said:
"I was really happy to be part of this campaign with Ethan because I am genuinely enthusiastic about recycling. Recycling is very important to me as I hate waste. I feel very uncomfortable about throwing things away as I know the negative impact which this can have on the environment. I worry about the harm which has been done in the world through pollution and how this will affect the environment we bring future generations into."It's crucial that parents reinforce this message to their children so that they in turn become environmentally aware, adopting good behaviour from an early age."
Colin Hall, Chairman of the South London Waste Partnership Joint Committee, said:
"We saved our communities £5 million last year through recycling. With landfill tax continuing to rise, the money saved by recycling will be even greater. "Whether it's plastic, bottles, paper or glass, recycling will help to save your community money that can be spent on other services."