Creative space boosts Fife Road - opportunities for businesses and creatives
'Not My Beautiful House' is Kingston town centre's new space for creatives and artists, filling an otherwise empty shop unit.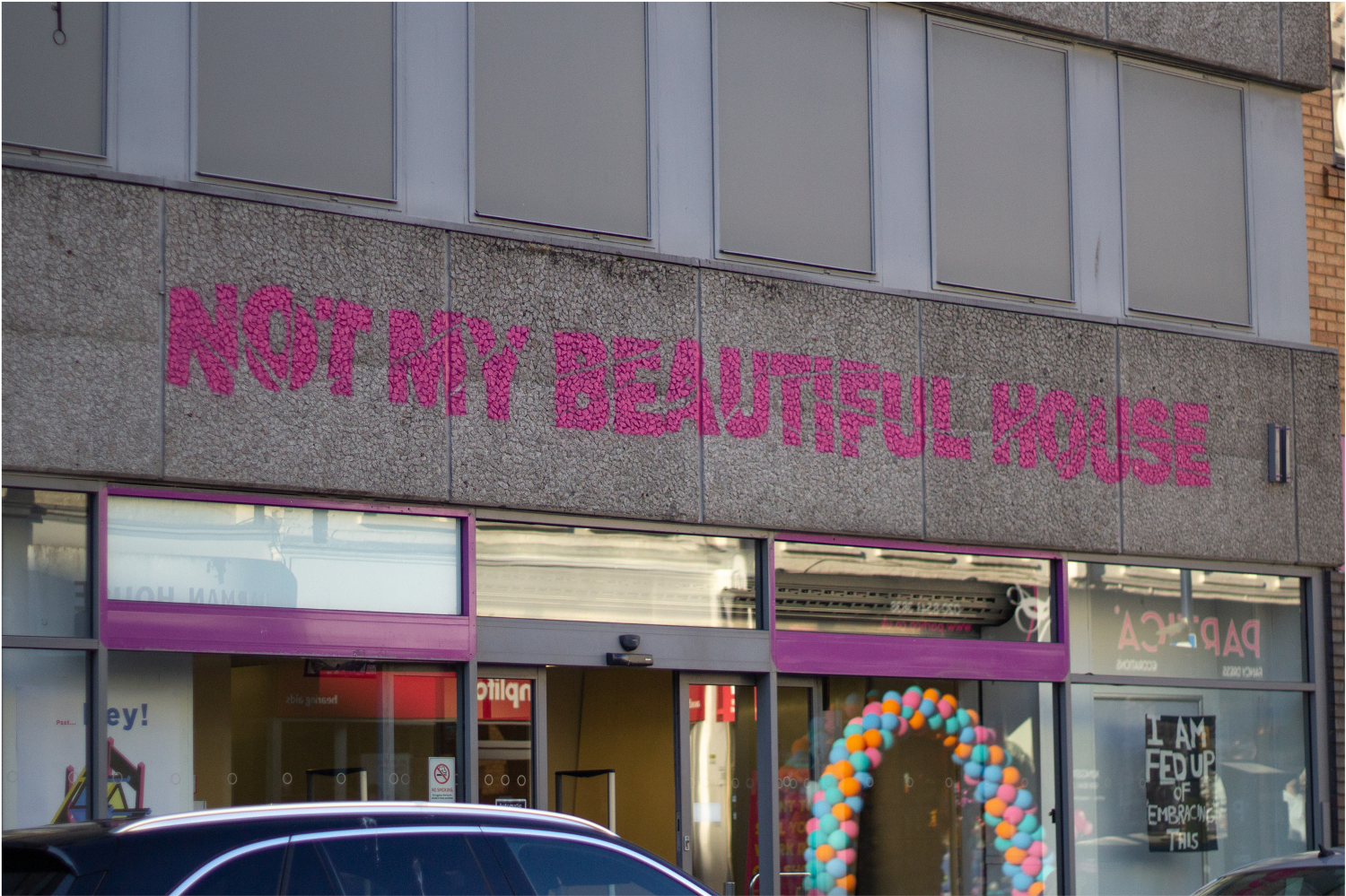 Not My Beautiful House has enjoyed over 3,400 visits in its first month of opening, with an average spend of £22, and there are opportunities for more local businesses to participate.
The temporary use of the 'PC World' store on Fife Road, led by Kingston University's creative agency, Studio KT1, and the Students Union, is a multi-purpose venue showcasing creativity from Kingston students, alumni and small businesses with 80% of every sale going straight back to the creative.
The stock is rotated regularly and the displays change every few weeks - the next exhibition will be "William Morris, Wallpaper Man" opening on 25 June until 24 July.
The venture has been possible thanks to a range of community crowdfunded donors, along with major donations from Kingston Council, the Mayor of London and Canadian and Portland Estates. Its presence on Fife Road is helping to boost this corner of the town while the site is awaiting redevelopment. It will operate on the current site until at least August with hopes that a follow-up space can be found to continue the project.
Would you like to be part of the story? The team is offering a discounted pop up space at £50 for food and beverage vendors, you can book here or email [email protected].
Landlords with empty retail units that could be used for this or similar uses in the borough should contact [email protected].