Grant awarded to help protect and support local Hedgehog population
The Zoological Society of London (ZSL) will receive funding from Kingston Council as part of its Community Grants Programme.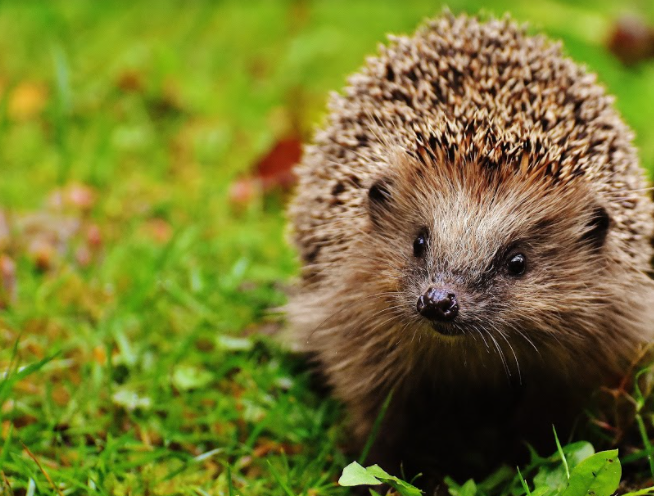 The £3000 grant was approved at the Surbiton Neighbourhood Committee on 27 April 2021. It will be used as part of the 'London Hogwatch' initiative, which aims to halt hedgehog population decline through community-led research. By utilising motion sensor technology, it helps experts develop an understanding about the abundance and distributions of hedgehog populations in the capital. Watch this video to find out more.
Hedgehogs are one of the fastest declining mammals in the UK, with evidence showing that we have lost approximately two thirds of our hedgehogs since 1990. However, all is not lost, as declines in suburban areas are not as significant when compared to rural environments. Therefore suburban areas such as Surbiton could be key to the species' survival.
Surbiton residents living in Berrylands and Alexandra wards are invited to be part of this project by volunteering as 'Hedgehog Champions'.
Volunteers will receive special cameras to deploy in their gardens to monitor hedgehog activity in the area. These state of the art cameras provided by the Institute of Zoology (part of the Zoological Society of London), use infrared motion sensors to detect the movement of creatures, and when triggered film a short video.
We hope to expand the research area in the future and all are welcome to engage and learn more about the project.
If you want to learn more or are interested in becoming a 'Hedgehog Champion' join our Kingston Hogwatch information session on Thursday 3 June at 6pm.

In Autumn, the Institute of Zoology will present the data collected along with its recommendations for conservation actions to protect and increase our local hedgehog population.
Findings will also be incorporated into the council's new Biodiversity Action Plan launching later this year.
Co-Chair of the Surbiton Neighbourhood Committee, Councillor Anita Schaper:
I am delighted that this local project has been approved to start in May. Often considered a gardener's best friend, hedgehogs are a vital part of our ecosystem and they are great at eating slugs and all sorts of bugs. I look forward to the efforts to monitor and find out more about hedgehogs in our neighbourhood.
Chris Carbone, Senior Research Fellow at the Institute of Zoology said:
We are absolutely delighted to be awarded funding from Kingston Council. This will enable us to work with their residents to help investigate and monitor the local hedgehog population.

The project will hopefully help to educate and inspire the community about these fascinating mammals, while also providing vital data that will inform conservation actions moving forward.

We hope this will help to create an environment in which both people and hedgehogs can thrive side by side.
Find out more about London Hogwatch.
Visit our webpage for further information on the Community Grants Programme.