New Sculpture Trail in Kingston town centre
A call for entries for a new and exciting Sculpture Trail in Kingston town centre has been launched today.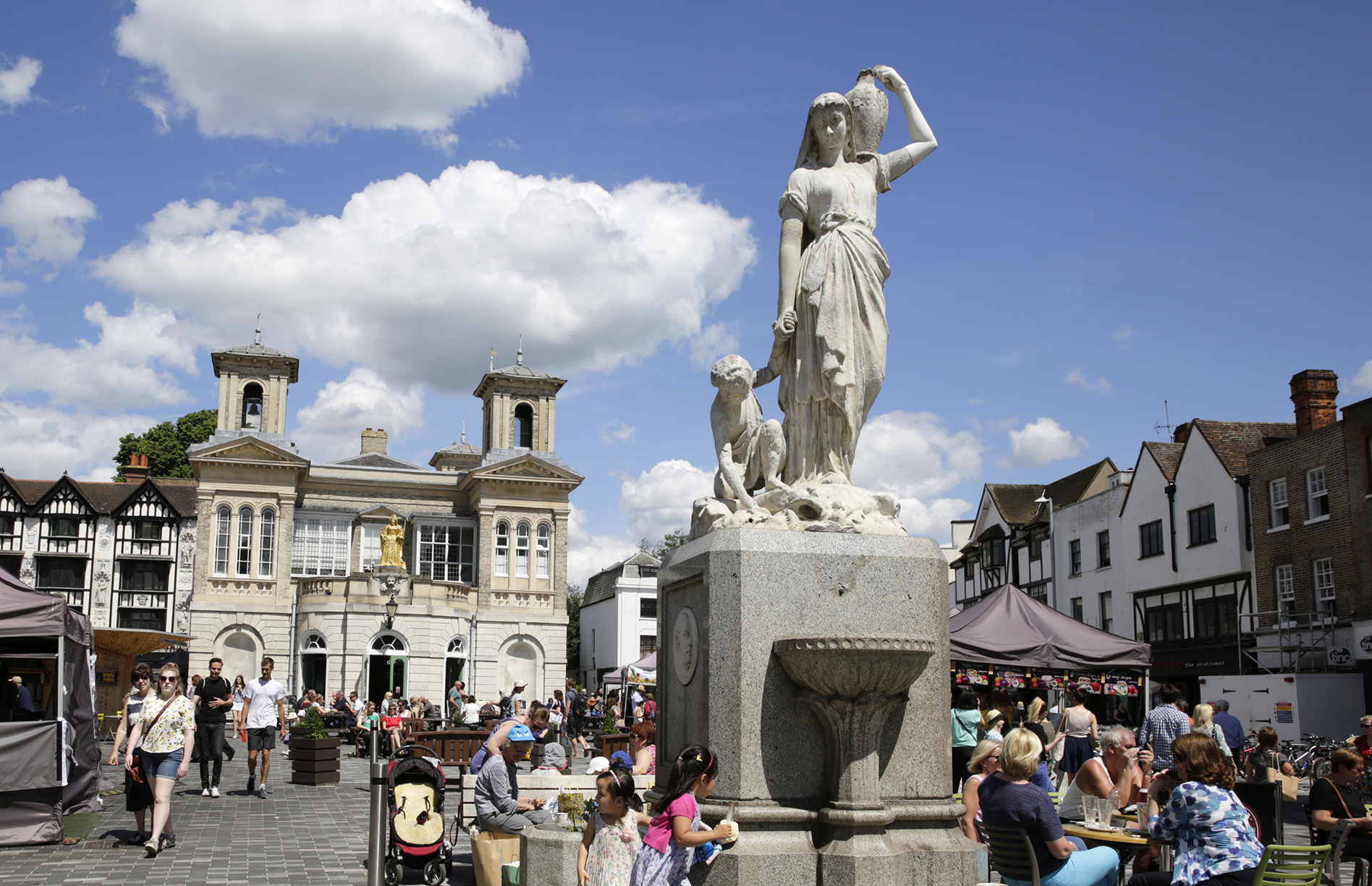 Artists from Kingston and beyond are invited to submit ideas for a contemporary sculpture which will form part of a new trail to open in the Summer of 2021.
The trail will be made up of six new sculptures and will incorporate existing public artworks including David Mach's iconic red phone box sculpture Out of Order (1989) and Carole Hodgson FRSS's wall-based sculpture in the underground car park (1986). The trail will run across the town centre including the riverside and Canbury Gardens, North of the town centre and will be in place for six months.
Residents and visitors will have the opportunity to vote for their favourite sculpture and this will become a permanent artwork in the town centre. The winning artist will receive £10,000 prize money.
The project is being organised through a partnership of the Canbury Community Trust, Kingston Council, Kingston First and Kingston University.
The closing date for entries is 5pm Friday 30 April. All entries will be considered by a selection panel which will include two local students who have been selected to join by the panel. studying art at A level or GCSE.
Paul Stafford, elected member of The Royal Society of Sculptors and Honorary Fellow of Kingston University said:
"Kingston Sculpture Trail seeks to reinforce and add to its public artworks legacy by siting six contemporary artworks, selected from a national competition. Kingston residents and the local community will be invited to vote for their favourite artwork, which will be permanently sited in the town for everyone to enjoy."
Kirsten Henly, Chief Executive of Kingston First said:
"This exciting, collaborative project builds on our shared vision for Kingston town centre's streets and spaces, bringing new artwork to the public realm. This is a great opportunity for artists to showcase their work, and for visitors to discover a wealth of public art, both old and new, in our town centre."
Councillor Rebekah Moll, Portfolio Holder for Culture at Kingston Council, said:
"Kingston is a vibrant and diverse borough, with a long history and strong cultural and community heritage. This is an exciting, rare and unique opportunity and we hope that a lot of local artists will submit entries."
Mandy Ure, Dean at Kingston School of Art said:
"Kingston School of Art is delighted to be working with Kingston Council, Kingston First, and Canbury Community Trust, on the development of this exciting project that will see artworks displayed publicly for the enjoyment of the whole community. We are offering our expertise from programming and contemporary art to construction and materiality, and employing students to help raise awareness of the creative energy of the community. It's a fantastic opportunity for Kingston University students and alumni too, and we hope this initiative will help draw visitors from further afield to see all that Kingston has to offer."
To find out more about the sculpture trail and how to submit an idea please visit:
https://www.kingstonfirst.co.uk/sculpture-trail/
Deadline for submissions from artists is 5pm Friday 30 April