Kingston's Jubilee events and activities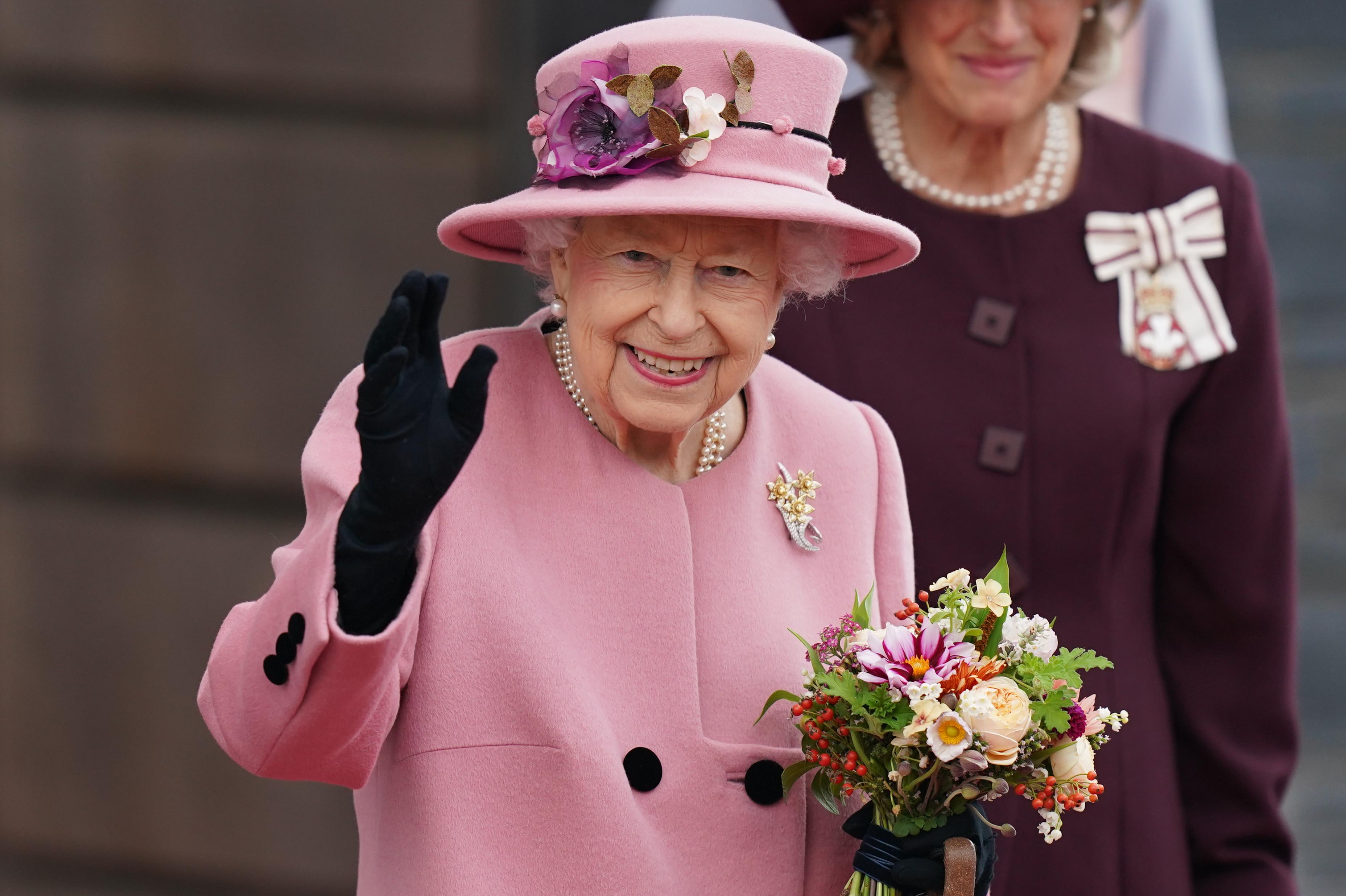 Lighting the Queen's Platinum Jubilee Beacon
The Mayor of Kingston will be lighting the borough's Platinum Jubilee Beacon, joining others around the UK and across the Commonwealth, in celebrating Her Majesty The Queen's 70 years of service.
You are welcome to view the beacon lighting from Kingston riverside on Thursday 2 June at 9.45pm. The boat will be located on the River Thames near to Eagle Brewery Wharf and Minima Yacht Club.
---
Queen's Platinum Jubilee Party
Where: Jubilee Square (Cocks Crescent)
Date: Saturday 4 June
Time: 11am to 5pm
New Malden Town Centre Partnership
Join us on the 4th June at the newly opened Jubilee Square on Cocks Crescent, New Malden, to commemorate the Queen's Platinum Jubilee.
This is the first official community event in this space, and we have an exciting lineup planned for it, which will include dance and music performances from the Kingston ballet school and the Korean seniors' choir, amongst others.
There will also be stalls selling handmade goods and delicious French, Korean, and Sri Lankan food, as well as a Tombola. This event is free for all to attend, and we would love to see you there and help us to celebrate this momentous occasion
For more information, please visit: newmaldenpartnership.com
---
Free concert at Canbury Bandstand
Where: Canbury Bandstand, Canbury Gardens, KT2 5AW
When: 3pm - 5pm, Sunday 5 June
Bring a picnic and come along to the Bandstand at Canbury Gardens on 5 June and enjoy a free concert from the wonderful London Saxophone Choir.
---
Coronations and Jubilees: from Queen Victoria to Queen Elizabeth II
Where: Kingston History Centre
Date: 26 May to 27 August
Exhibition of items from the borough archive collections illustrating the different ways coronations and jubilees have been celebrated in Kingston from Queen Victoria to Queen Elizabeth II.
---
Creative Writing Commemorating the Platinum Jubilee
Where: Hook Centre
Date: 23 May 2022 -17 June 2022
A free exhibition of learners' work from Kingston Adult Education's Creative Writing and Advanced Creative Writing classes. Short stories, poems and tales celebrating and commemorating the Platinum Jubilee. No need booking needed, open to all.
---
Global Voices Local Places: Kingston's Community Art Exhibition
Where: Not My Beautfiul House, Kingston
Date: 16 June to 19 September
The Community Brain and Creative Youth will be co-curating 'Global Voices Local Places', a community art exhibition exploring how The Commonwealth has shaped Kingston.
This exhibition positions the Jubilee as a moment for reflection. By collaborating with local people who have personal, familial or cultural connections to The Commonwealth nations, we will use this historic occasion to celebrate Kingston's diversity. Free entry.
---
Art Exhibition - Art Inspired by the Platinum Jubilee
Where: Hook Centre
Date: 23 May to 17 June
A free art exhibition produced by learners from Kingston Adult Education learners based at Surbiton Hall. There is a variety of work from learners across all art classes using different mediums specifically designed and inspired to celebrate the Jubilee. No booking needed, open to all.
---
Remembering the Coronation: Community Library Service
The Community Library Service are working with residents to add stories to the book they created last year, with the storyteller Richard Neville. It is called 'Life itself is a story'.
The Community Library Service are also adding items about the Queen's coronation to the Memory Boxes. Some items have been donated by members of the public. The Memory Boxes have been created for residents with the assistance of Anstee Bridge students who decorated the boxes as part of their creative learning programme.
---
Kingston Heritage Service: Kids of Kingston - Design Competition
Deadline - Saturday 21 May
Age categories under 11 to 16.
Join our competition to design new commemorative-ware to celebrate the Queen's Jubilee. Your design could take pride of place next to Kingston Museum's many historic pieces celebrating the borough's special connection to royalty. Design a cup, a plate or even a tea towel using any media.
Take a photo of your design (jpg format, no larger than 5MB) stating your name and age and send by Saturday 21 May to kingston.museum@kingston.gov.uk
---
Coronation Stone Ceremony and Jubilee Trail
Guildhall, High Street, KT1 1EU
The Mayor of Kingston will participate in a civic ceremony, on 23 May to unveil the restoration of the Coronation Stone along with new interpretation boards.
More information on the re-presenting of the Coronation Stone is on the Kingston Heritage website.
---
A special talk and walk to celebrate the Platinum Jubilee of Queen Elizabeth II.
Royal London Talk - 17 May 2022 - Hook Centre - 3.30pm-5.30pm
This talk will be presented by Mr Tim Kidd, an expert Blue Badge Guide of London and tutor with Kingston Adult Education.
It will cover the whole history of the monarchy's relationship with London, beginning with Alfred the Great in the City of London, in the 9th century.
Royal London Walk - 18 May 2022 - London - 3.30pm -5.30pm
The walk will concentrate on the Westminster area, only.
It will begin at Westminster underground station and will end, appropriately, at Buckingham Palace.
Email chris.cox@kingston.gov.uk for a booking form.
Cost of both talk and walk - £35
---
In Royal Fashion: Picturing Queen Elizabeth II
Where: Kingston Museum Gallery
Date: Thursday 26 May
Time: 6.30pm
Inspired by Arthur Pan's portrait of Elizabeth II, in full regalia on 7 April 1964, Granting the Charter to the Newly Created London Borough of Kingston upon Thames in the collection of the Kingston Heritage Service, this talk will explore how the royal portraiture of Queen Elizabeth II has evolved from the 1950s until her Platinum Jubilee.
Dr Ruth Brimacombe is the Learning and Engagement Officer at Kingston Museum and a British portrait specialist, who previously worked at the National Portrait Gallery, London as Collections Curator 19th Century. Booking details to follow shortly.
---
Vintage Jubilee Lunch (invitation only)
Members of the Community Library Service and volunteers will be guests of honour at this special celebratory Platinum Jubilee lunch on Friday 27 May. Transport will be provided to enable less mobile residents the opportunity to enjoy food, music and entertainment at the Rose Theatre.
---
Families Create: Community Bunting
Where: Kingston Library
Date: Monday 30 and Tuesday 31 May
Time: 10am to 4pm on each day. Free drop-in activity. No booking required.
This is a family activity for children under 10 years old with an adult. All items created will be added to the final piece.
Join artist Archie O'Neill from Creative Youth to create your own fabric flag! Families can come and design a flag representing a topic or theme that means something to them, and hang their piece on our collaborative 'Kingston Community Bunting'.
The artwork created in these drop-in workshops will be featured in Creative Youth and the Community Brain's forthcoming Jubilee Community Art Exhibition from Thursday 16th June to Sunday 19th June.
---
A Right Royal (not-so-pub) Quiz
Where: Online
Date: Tuesday 31 May
Time: 7pm
Join us for an online "not-so-pub" quiz live on Facebook on Tuesday 31 May at 7pm.
Create a team of up to 4 people and try to answer the questions about the last 70 years of British History under the reign of Queen Elizabeth II.
To participate, find our Facebook Page "Kingston Library Service"
If you can't participate in the live event, you will still be able to play the quiz until Wednesday 1 June at 7pm by watching the replay video on our Youtube channel
---
Capture Kingston photography competition
Our topic for this year's photography competition is 'movement'. Be creative with your interpretation of the theme - perhaps you will take your inspiration this year's Jubilee celebrations in our Royal Borough, or the flowing river, or maybe movement means something completely different to you. We are looking forward to seeing all of the wonderful submissions. The deadline to submit your snaps is 1 September 2022.
To find out more and take part, visit the Kingston Heritage Service website.
---
Ebook Collection
Do you want to learn more about the Royal Family and Queen Elizabeth II? You can download ebooks, audio books and e-magazines for free with your library card. Discover our selection online