Strategic Leadership Team (SLT)

Ian Thomas CBE, Chief Executive
Ian Thomas is Chief Executive of the Royal Borough of Kingston upon Thames. The council is the first to have been granted 'Royal' status and serves an increasingly diverse population of around 180,000 people.
Ian was Chief Executive of Lewisham, and prior to this, he was the Strategic Director of Rotherham Borough Council's Children and Young People's Services (DCS). He has well over 30 years' experience in the public, voluntary and private sectors.
Under Ian's leadership, Children's Services in Rotherham was transformed, improving from a rating of 'Inadequate' to 'Good' with 'Outstanding' features, within three years. As lead commissioner for adult victims and survivors of Child Sexual Exploitation (CSE), Ian put in place a range of community-based services to support around 1,100 survivors of CSE.
Prior to this role at Rotherham, Ian was DCS and Deputy Chief Executive at Derbyshire County Council, where he led a service which became one of only a few to be rated 'Good' across all areas, under Ofsted's tougher Single Inspection Framework. Inspectors were impressed by the quality of the work delivered by his service and the learning culture which was developed over time, resulting in sustainable improvement and consistently good outcomes for children, young people and their families.
In 2014 Ian was named by Innovation Charity NESTA and The Observer as one of 'Britain's New Radicals' for his creative ideas in raising aspirations for children in care. He holds a Masters Degree in 'Developing Professional Practice' (incorporating change management) and is a Masters level qualified Executive Coach and Mentor.
His efforts have led to him being recognised in the New Year's Honours list 2019 when he was made a Commander of the British Empire.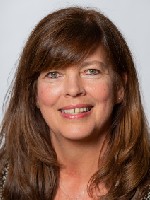 Iona Lidington, Director of Public Health / Assistant Director Healthy & Safe Communities
Iona has worked as a senior leader in Public Health in Kingston for the past 13 years, six with the NHS and nearly seven with Kingston Council, the last 3 years as Director of Public Health.
As a member of the Kingston Strategic Partnership as well as the Governing Body of Kingston CCG she uses her influence and leadership to develop and strengthen joint working to improve health and prosperity for people who live, work and study in the borough.
Overseeing the Healthy & Safe functions of the Council, which encompass not only the public health elements of health promotion, health service delivery and commissioning and health protection, but also a range of other priorities for the Administration, including: the cross-Council insight function, community safety and inclusion, emergency planning, resilience, response and business continuity; registration & bereavement services.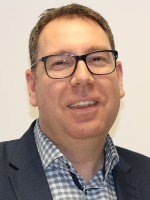 Ian Dodds, Director of Children's Services
Ian is the joint Director of Children's Services for the Royal Borough of Kingston upon Thames and the London Borough of Richmond upon Thames. He led children's services to an Ofsted 'outstanding' judgement in Kingston upon Thames in December 2019. Ian was previously the Managing Director of Achieving for Children, where he was responsible for leading the company commissioned to deliver children's services in Kingston, Richmond and Windsor and Maidenhead. As part of this role, Ian worked as one of the Department for Education's improvement advisers, supporting two local authorities to improve the quality of their children's services to achieve 'good' Ofsted ratings. Ian chairs the Developing Together Social Work Teaching Partnership for local authorities in south-west London which runs in partnership with Kingston University. Prior to joining Achieving for Children, Ian worked in children's services in a number of local authorities in London. He started his career as a teacher and has also led alternative education and creative learning provision in libraries, museums, art galleries and theatres.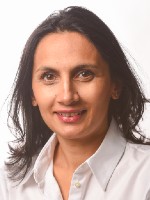 Naz Hussain, Executive Director of Place
Nazeya has over twenty years of experience in Local Government and joined the Royal Borough of Kingston as Director of Growth in Spring 2018, with responsibility for the delivery of the strategic regeneration ambitions for the Council. She has responsibility for planning, commercial and operational assets, regeneration, housing services, estate renewal and our commercial investment activities. With a significant focus on reshaping Kingston town centre and delivering a number of key sites including new social homes and securing a commercial approach to our asset base, her work is focused on ensuring the Council can deliver sustainable growth with communities at the heart of our ambitions. She has recently secured Countryside as JV partner for a £800m estate regeneration scheme which will deliver 2,000 new homes, with a positive mandate secured through a resident ballot in March 2020.
Nazeya previously worked as Corporate Director across two Councils in East Sussex with responsibility for planning, skills, corporate assets, regeneration, corporate planning, customer and partner engagement and commercialism. She led on significant regeneration schemes including securing permission for the largest development within any national park in the country and has significant experience in delivering commercial ventures with the private sector.
Nazeya started her career helping Councils to secure European structural funds for capacity building programmes in East London, focusing on deprived neighbourhoods. She then moved to the London Borough of Greenwich, leading on their regeneration policy work and supporting O2 and Woolwich Arsenal regeneration as part of Thames Gateway. Nazeya has also worked in Kent where she helped transform a Council from 'weak' to 'excellent' in two years as well as leading the estate based regeneration.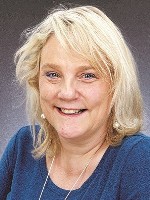 Sarah Ireland, Executive Director of Corporate & Communities
Sarah Ireland joined the Royal Borough of Kingston in April 2018 as the Director of Corporate and Commercial and section 151 officer. Her brief expanded in February 2020 and she became the Council lead Executive Director for Communities as well. Sarah has been in local government for thirty years with a depth of experience across all service areas. She is currently the lead for the Council's sustainable environmental strategy, leads environmental services, culture, heritage, leisure, green spaces, highways, adult education and works closely with partners within the community and voluntary sector. She is also responsible for ensuring the Council has effective corporate services and a sustainable Medium Term Financial strategy. Critical to Sarah's role is her leadership of the Council's overall Transformation programme.
Sarah started her career with the Audit Commission and then went on to work at the London Borough of Croydon where she spent much of her career delivering a range of services transforming financial management, commissioning and contract management as well running operational services for key areas in childrens and adults.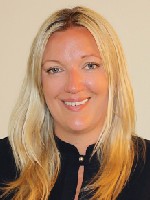 Lauren McCann, General Counsel
Lauren is the council's General Counsel. She provides strategic and corporate legal advice to RBK. Lauren is the council's statutory Monitoring Officer, and has responsibility for corporate governance, legal, audit, anti-fraud, the mayoral office, democratic support, electoral services and business support.
Lauren joined RBK from Kent County Council where she was the Head of Legal and Deputy Monitoring Officer for over three years. Prior to that she held a number of different roles including being the senior legal advisor for child sexual exploitation and asylum seeking children as well as being the Deputy Monitoring Officer for the Kent Fire and Rescue Service.
She is a qualified solicitor and has 12 years legal experience and a proven track record in providing strategic advice on all areas of the law relating to local government. She undertook her Bachelor of Laws (LLB) at Kent University. She then completed her training to be a solicitor (Legal Practice Course) at the London College of Law in 2006.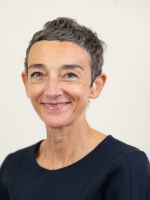 Sharon Houlden, Executive Director Adult Social Care & Health
Sharon's career in public sector spans over 30 years, in a variety of social care, health, and housing settings in both operational and strategic leadership roles. She is a qualified executive coach and mediator. A social worker by profession, Sharon has a keen interest in empowerment of individuals and communities. She sees innovation and the principles of human centred design as key enablers for improving people's lives, and enabling us to work more effectively and efficiently with citizens. Her work to introduce robotic and technology solutions in social care to improve outcomes was shortlisted for the 2018 MJ Awards in the digital innovation category.
Sharon joined RBK from City of York Council, where she was Corporate Director of Health, Housing, and Adult Social Care. In her current role, Sharon will be focusing on raising awareness of the key contribution that the adult social care sector makes to the health and wellbeing of Kingston residents. Alongside this, she will be exploring opportunities for developing the sector's contribution to the local economy.