Shopmobility
Kingston Shopmobility Service provides short-term hire of wheelchairs and scooters to help people get around the shops in Kingston Town Centre. The Shopmobility Service office is located on level 2 of the Eden Walk Shopping Centre multi storey car park. There are reserved spaces available for shopmobility users outside the office.
Powered scooters, powered wheelchairs and manual wheelchairs are all available for hire. Bookings must be made at least one day in advance by contacting the Shopmobility office.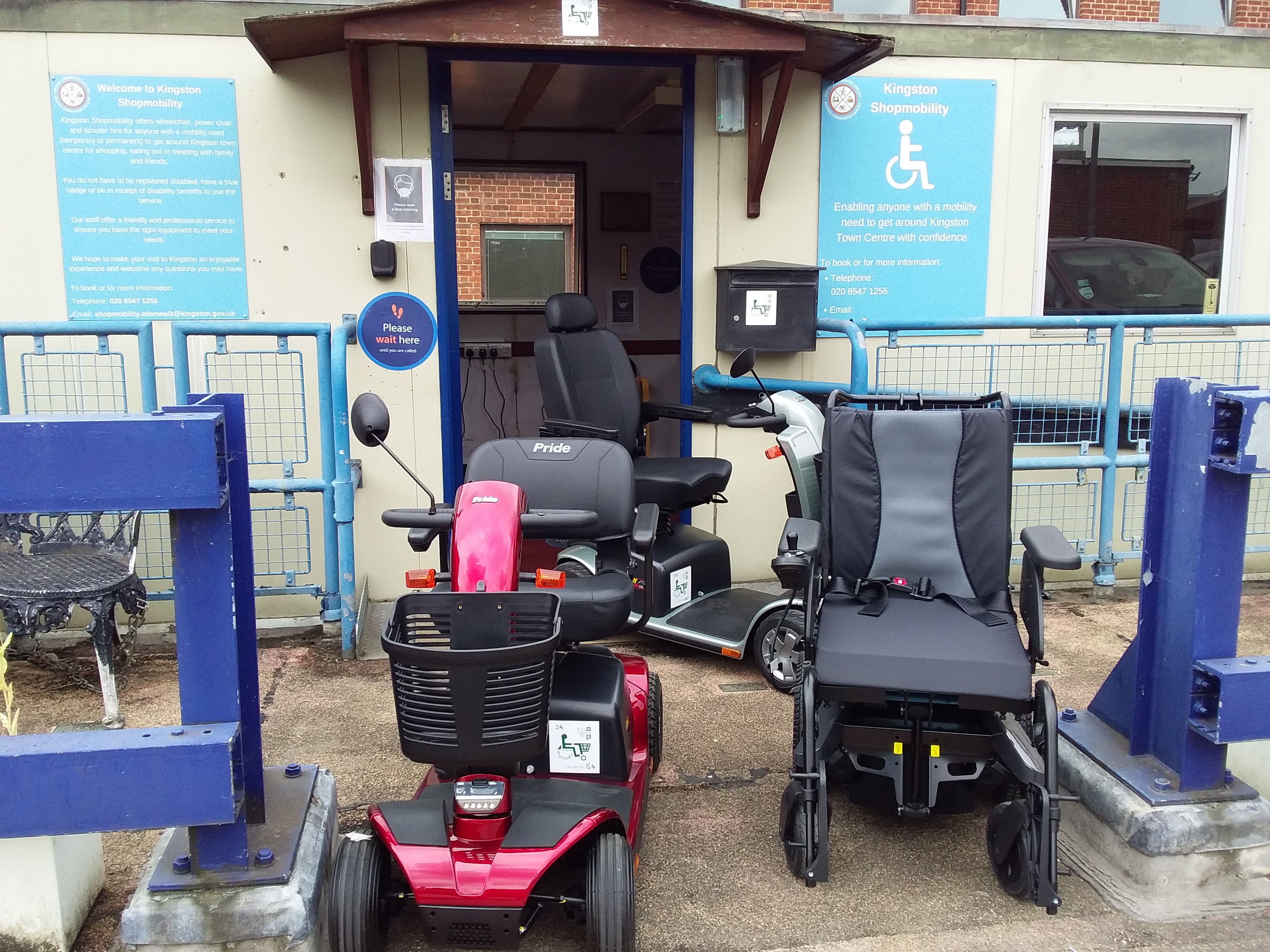 Who can use Shopmobility?
Anyone visiting Kingston town centre who considers themselves to have mobility needs can use Shopmobility.
You do not have to be registered as disabled, have a blue badge or be in receipt of disability benefits to use the service.
Shopmobility Opening Days
At Kingston Shopmobility, our thorough Covid-19 risk assessment helps us to provide the Shopmobility service in the safest possible way.
Our opening days and times are Monday - Friday, 10 am - 3.45pm
All scooters and wheelchairs must be returned by 3.45pm to allow time for cleaning.
The pre-booking of a power scooter, power chair or wheelchair is now a mandatory requirement and is just one of the measures we are putting in place to keep our customers and staff safe.
Hire Charges
Our hire charges for our fleet of new vehicles are as follows:
Permanent Membership - £10
One day Membership - £5
Plus £5 hire charge per day
Wheelchair Hire - £10 (overnight) £30 (1 week), reducing to £20 per week for 2 weeks or more
Radar Keys - £4 each
Where to find us...
We look forward to welcoming you to Shopmobility Kingston upon Thames.
Kingston upon Thames Shopmobility
Address: