Kingston shortlisted for share of £100M 'Mini Holland' cycling fund
Plans including a New York-style elevated cycle route over the Thames and a cycle path along the river in Kingston could become reality after being given the chance of major funding.
Kingston has been shortlisted for a possible share of £100million from the Mayor of London after submitting proposals to make the borough a more bike-friendly 'mini Holland'.

Kingston is one of eight outer London boroughs picked to go through to the final stage of the Mayor's competition to come up with ways to make our town centres as cycle-friendly as their Dutch equivalents.

Kingston's proposals include a 'Superskyway' over the river from Kingston railway station to Hampton Wick, a fixed 700-metre boardway along the river, and cycle superhubs at Surbiton and Kingston railway stations and Kingston town centre with parking spaces potentially for up to 6,500 bikes.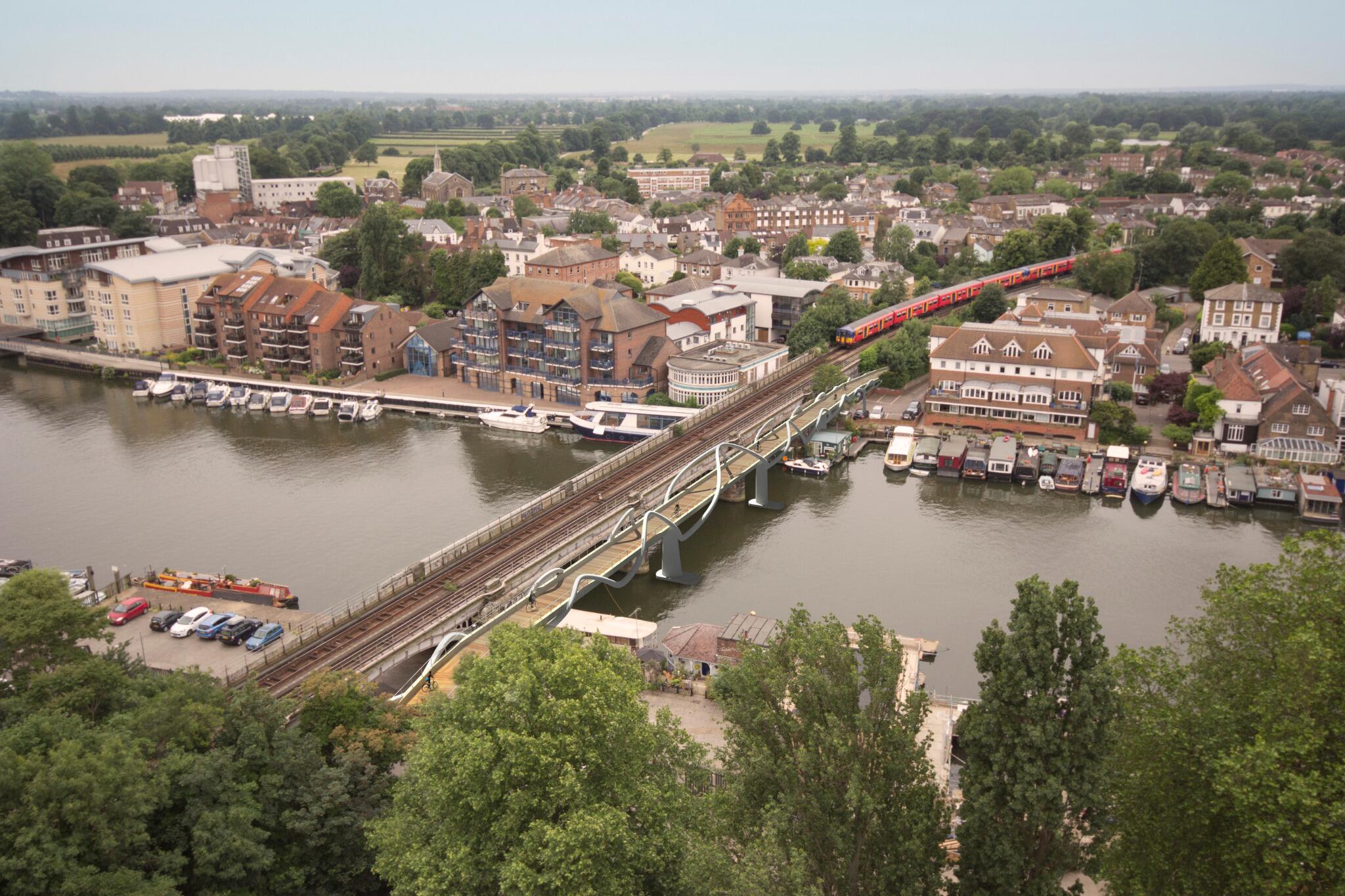 Andrew Gilligan, the Mayor's Cycling Commissioner for London, and Transport for London will visit Kingston to discuss the borough's vision in more detail and will work closely with the council to draw up a more detailed final submission.

"This is great news. We are very encouraged by the response to our plans.

"There is a lot more work to do now to develop and fine-tune our proposals. We want to make cycling more convenient, better connected and safer to make going by bike appeal to many more people."

Councillor Simon James, Kingston Council's Lead Member for Transport
A final decision on which councils will receive funding is expected early next year. Kingston people can have their say on the plans at neighbourhood meetings this month.

For more information read the Mayor's Cycling Vision on london.gov.uk.