Kingston Council congratulates students receiving A-level and GCSE results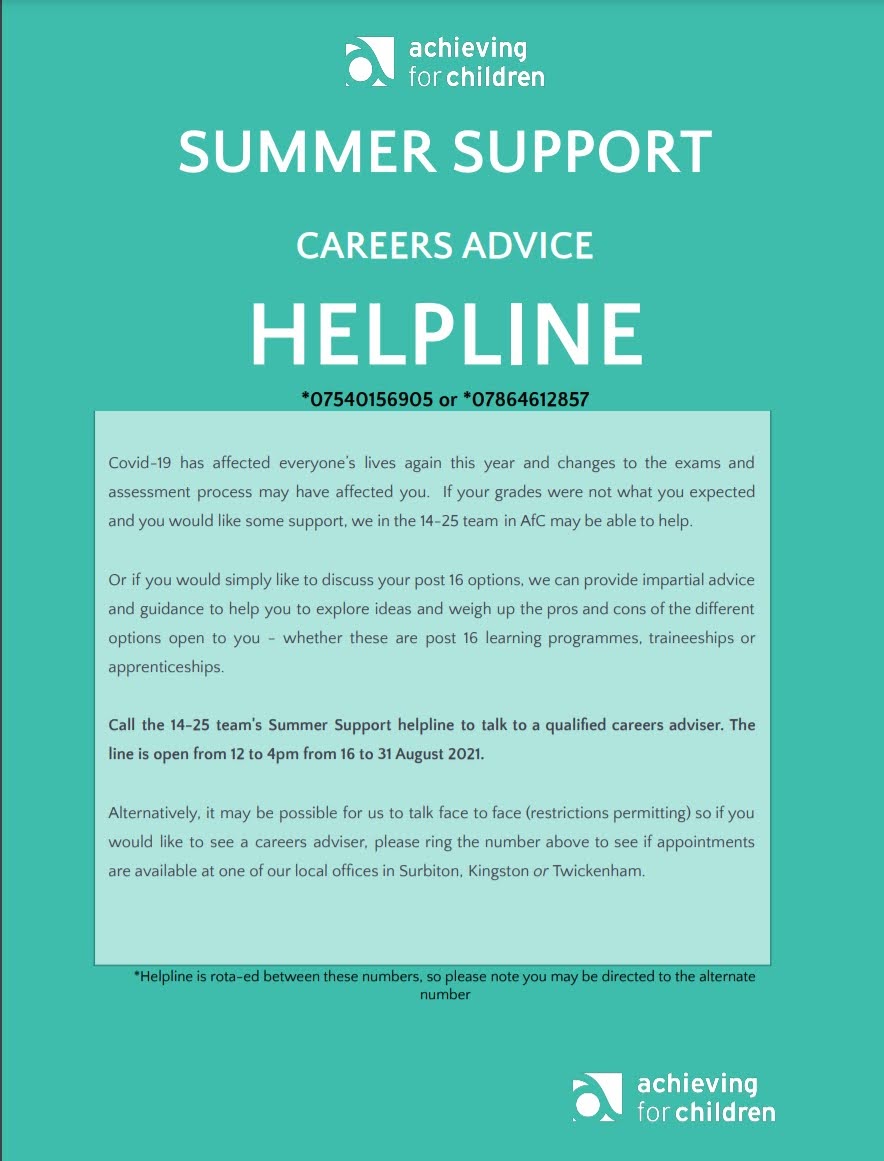 Thousands of students across the borough are receiving their A-Level and GCSE results this week. In recognition of their resilience and achievements during a challenging academic year, the council is paying tribute to Kingston students.
Councillor Diane White, Portfolio Holder for Children's Services including Education at Kingston Council, said:
I would like to say very well done to all students who are receiving their results this week. After an incredibly difficult year with major disruption to learning, you should be so proud of your hard work and determination.

I know that students have needed to adapt to further lockdowns, remote learning and significant changes to their school day. This has made their achievements even more remarkable. As our young people move onto their next chapter, whether that's in further education, training, or stepping into the world of work - I wish them every success.

I would also like to thank our teachers, school staff, support services and networks, families and friends for supporting our young people through this challenging time.
If you are disappointed with your results, do not feel alone. Please speak to your school for support and information about other opportunities, or speak to someone you trust. For free, safe and anonymous mental health support, you can speak to Kooth.
From 16th - 31st August, any young person who has received their results and is seeking careers advice can call the Summer Support Careers Advice Helpline on 07540156905 or 07864612857 - please see more information here.