Coronavirus (COVID-19) Vaccine
Coronavirus (COVID-19) Vaccine & Flu Vaccine 2022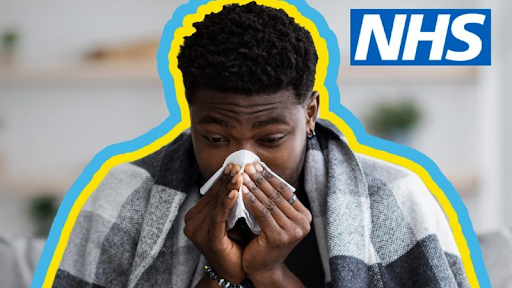 Getting vaccinated against flu and COVID-19 will provide the best protection for you, and those around you.
Anyone who gets COVID-19 can become seriously ill or have long-term effects (long COVID). The COVID-19 vaccines are the best way to protect yourself and others.

If you get flu and COVID-19 at the same time, research shows you're even more likely to get seriously ill - and since there was not much flu virus in the community last year due to social restrictions, widespread use of face masks and so on, it is predicted that we will have a much worse flu season this winter, so the risk is very different and very much higher for winter 2022.
For many, the winter COVID-19 vaccination will be a booster, to give enhanced protection against the virus - but whether you need a top-up, are behind on your personal vaccinations schedule (or indeed, have had no vaccines at all), it's never too late to come forward.
Some people may be eligible for both the flu and COVID-19 booster vaccines. If you're offered both vaccines, it's safe to have them at the same time. If you're not able to have both vaccines at the same time, you can catch up with the other vaccine later.
The best time to get vaccinated is in the autumn, before the cold temperatures start.
Research has shown the vaccines help:
reduce your risk of getting seriously ill or dying from COVID-19

reduce your risk of catching or spreading COVID-19

protect against COVID-19 variants
There is a chance you might still get or spread COVID-19 even if you have a vaccine, so it's important to follow advice about how to avoid catching and spreading COVID-19.

The eligible categories are likely to change again very soon, as some younger age groups are likely to become eligible as the vaccination programme expands. The latest eligibility for both vaccinations can be found through clicking the links below, but in summary right now:

The free flu vaccination is being offered to those most at risk from flu first. This includes:
younger children

people aged 50 and over

those in clinical risk groups

pregnant women

The free seasonal COVID-19 booster can be booked online now for anyone who is:
aged 50 or over

pregnant

aged 5 and over and at high risk due to a health condition

aged 5 and over and at high risk due to a weakened immune system

aged 5 and over and lives with someone who has a weakened immune system

aged 16 and over and is a carer

a frontline health and social care worker
The seasonal COVID-19 booster will be offered to more people over time.

Still have questions? Come and have a chat.
You can pop into any of the COVID vaccination clinics to talk to NHS staff at any time. We're aware of the queries some people may have, and we aim to inform people to the best of our ability so that they can make the best decisions for their family.
NHS vaccination staff are there to help and will be more than happy to answer any questions you may have.

There is also a COVID vaccination information line available on: 0203 880 0388
Information about the coronavirus vaccine
The coronavirus vaccine is safe and effective. It gives you the best protection against coronavirus. When you have had the vaccine, you still must follow any guidance that may be relevant at the time. View the most up to date vaccination information on the NHS website.
The vaccine is always offered free of charge by the NHS. The NHS will never ask for your bank details to prove your identity.
Further information and resources
You can also watch a variety of videos by experts, answering key questions about the vaccine.
You can also find information about the vaccine in easy read format:
If you are interested in volunteering to support the Covid-19 vaccine roll-out, please get in touch with Volunteering Kingston.
Find out more about what you can do to protect yourself and your loved ones from coronavirus.