The Old Court House Ceremony Room One
Updated 14th July 2021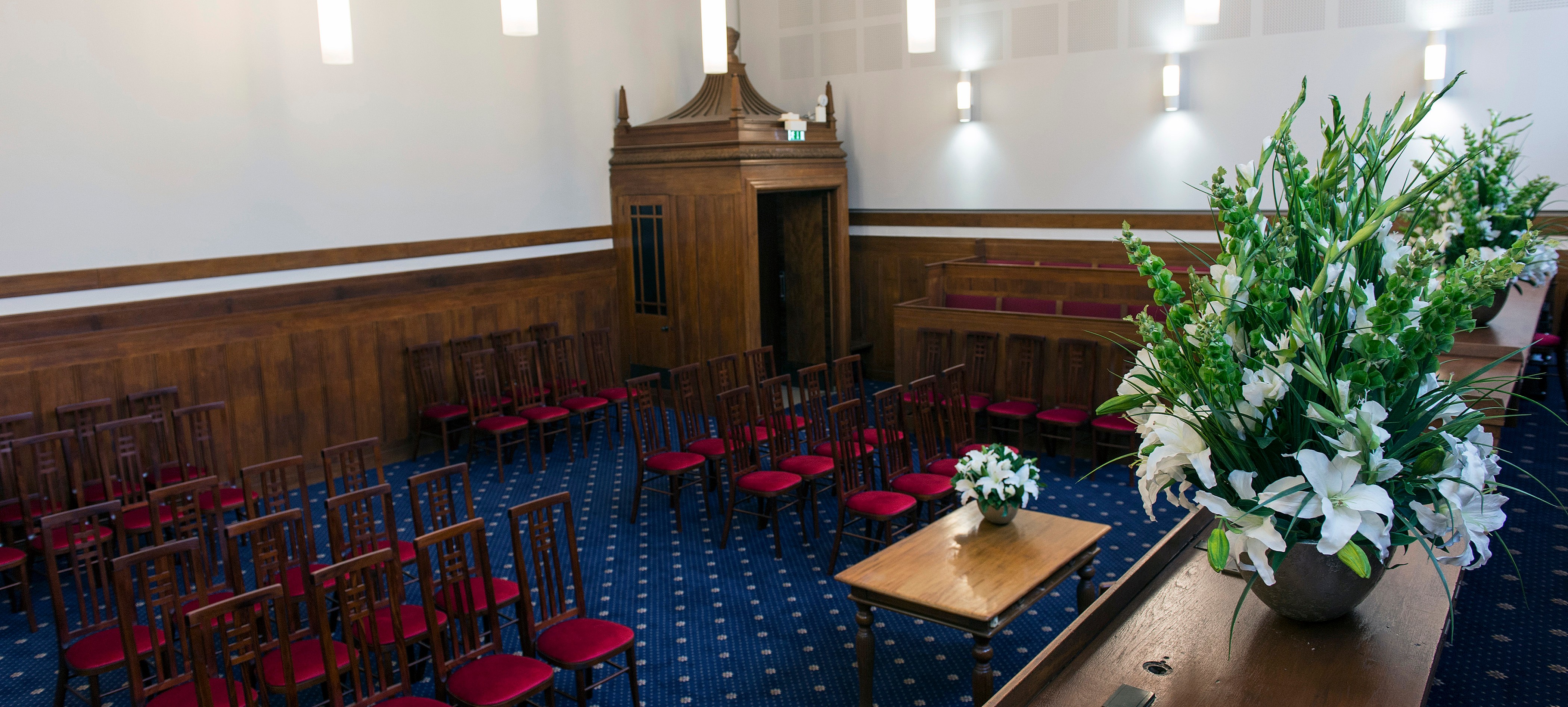 Refurbished in 2015, our ceremony room offers a beautiful setting for your small ceremony.
Please email all enquiries to registrars@kingston.gov.uk
About
This former courtroom is the larger of the two ceremony rooms on site.
Refurbished in 2015, its immaculate and timeless decor speaks of the authority and prestige associated with its past.
Features
Seats up to 70 guests
Music system
Mood lighting
Two entrances
Centre aisle
Ceremony room one gallery
Costs
Thursday £280
Friday £300
Saturday £360
All ceremonies are subject to a £50 non refundable booking fee
Each change to the date, time or venue after booking will incur a £25 administration fee.
Make an enquiry
To make an enquiry about this room, book or arrange a visit, please email registrars@kingston.gov.uk.
Registration Services
Opening Hours by appointment only: Monday to Friday, 9am - 4pm. Saturday 10am - 1pm
Address: